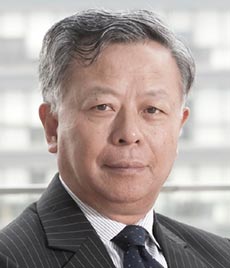 Jin Liquan [Photo/China Daily]
The planned Asian
Infrastructure
Investment Bank has a capital target of more than $100 billion and will attract more than 30 countries within and beyond Asia, an official said on Sunday.
Wei Jianguo, vice-chairman and secretary-general of the China Center for International Economic Exchange, said on the sidelines of the Boao Forum for Asia on the AIIB that the bank plans to start with $50 billion from governments and at least another $50 billion from financial institutions and private capital.
Wei said the multilateral bank aimed to attract more than 30 nations. He emphasized that the AIIB is an open and inclusive platform that welcomes not just nations from Asia but others as well, including the United States and European countries.
Members of the Association of Southeast Asian Nations plus South Korea and Australia are slated to join the platform, while Japan has not yet decided, he said.
Jin Liqun, former finance vice-minister and head of the Working Group for Establishment of the AIIB, said at the meeting that China has held three rounds of talks with interested Asian countries, and an intergovernmental memorandum of understanding on setting up the bank is due to be signed this autumn.
Funds from the Asian Development Bank and the World Bank are far from satisfying the appetite for new infrastructure, while the new bank will provide a new financing channel for developing nations, especially low-income ones, Jin said.
The Asian Development Bank estimated that in the next decade, Asian countries will need $8 trillion in investments in their infrastructures to maintain the current economic growth rate.
"We have confidence that we can build a bank to high international standards, and we will do our best in project evaluation, environment protection, local culture conservation, promoting continuous economic growth and improving people's livelihood," Jin said.
Zhou Wenzhong, secretary-general of the Boao Forum for Asia, said the problem now is not the scarcity of funds but the lack of a "tangible financing platform and a viable business model" to convert a massive fund in and out of Asia into infrastructure spending.
Bottleneck issues include designing incentives for private-sector involvement, innovating financing instruments and models, and improving the efficiency of capital, he said.
Chinese officials and scholars have dismissed the notion that the new institution set out to be a rival project with other lenders such as the World Bank and the Asian Development Bank, stressing that the AIIB complements other agencies because it will focus on infrastructure.