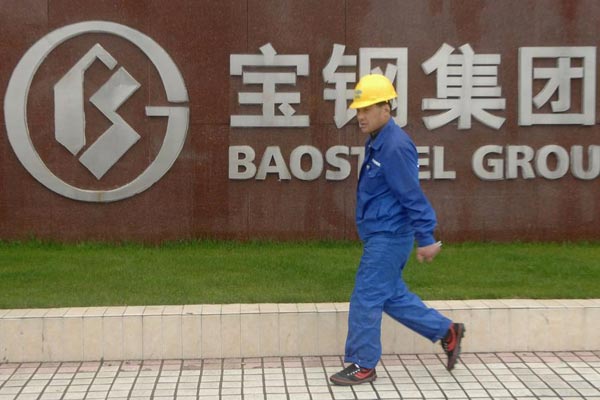 A labourer walks past the gate of the headquarters of Baosteel Group Corp in Shanghai, April 1, 2010. [Photo/Agencies] 
SYDNEY - Aquila Resources co-founder Charles Bass said on Wednesday he intends to accept a A$1.4 billion ($1.31 billion) takeover offer from China's Baosteel and Aurizon Holdings, Australian media reported.
Bass holds about 10.7 percent of Aquila's shares.
Aquila Chairman Tony Poli, who holds about 28.92 percent of the company shares, has also said he intends to accept the offer.
When Bass and Poli accept the offer, Baosteel and Aurizon Holdings will gain 50 percent of the company's share.
The two companies are keen to take control of Aquila so they can restart the stalled $10 billion West Pilbara Iron Ore Project in Western Australia.