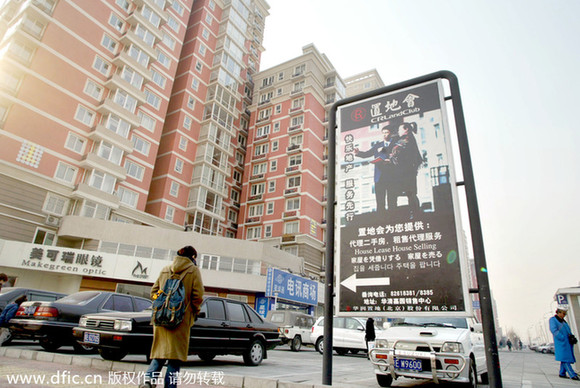 Hua Qing Jia Yuan in Haidian district. [Photo/IC]
After witnessing robust growth in the past several years, properties located near some of the most sought-after schools in Beijing are losing their attractiveness to homebuyers due to the downturn in second-hand real estate market, according to Beijing Legal Times on Friday.
Prices of school-district houses have seen a major decline in recent months and the turnover has fallen by 40 percent in May compared to April. Even once sky-high priced houses in Hua Qing Jia Yuan, a famous residential district near a key primary school, are witnessing a decline in prices to less than 60,000 yuan per square meter.
A homebuyer said properties in that district were being sold at 100,000 yuan per square meter just six months ago, but recently she was shown a 106–square-meter house priced at 6.2 million yuan.
Real estate agencies near schools are also reporting a big drop in business. To attract buyers, homeowners had to slash the prices and that meant agents too had to reduce their commission to attract buyers.
According to statistics released by agencies in Beijing, second-hand property market has not bounced back in May. The turnover has been falling and the average transaction price has hit record low in past seven months.
Zhang Dawei, director of market research department at Centaline Property Agency, said that although properties in the school-district were once the most sought-after, the generally sluggish market has had a negative influence on it.