Africa is the second-largest continent and has the most number of countries in the world. Here is a look at 10 richest countries in Africa based on International Monetary Fund's GDP figures of 2013.
No 10 Tunisia
GDP: $47.439 billion
Tunisia, full name the Republic of Tunisia, is located in the extreme north of Africa. Its capital is Tunis. It main economic drivers are exports, foreign investment, and tourism.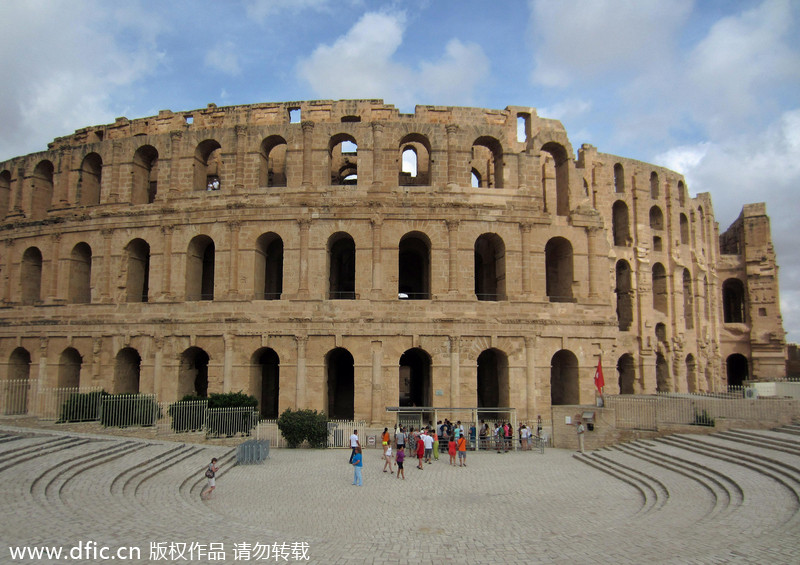 Tourists are standing at the amphitheater in El Djem, Tunisia, October 3, 2013. [Photo / dfic.cn]