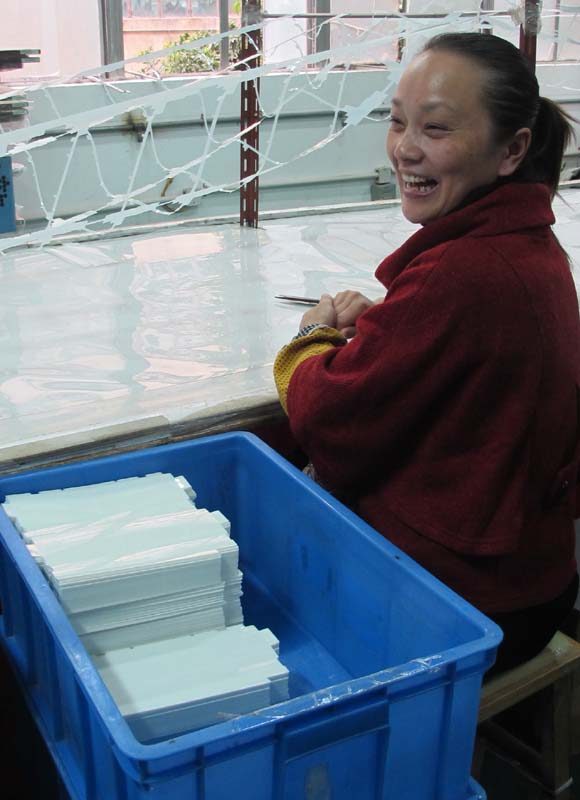 Yang Juxiang's coworker laughs with fellow workers while sorting pieces of filmy plastic in an old factory in Shenzhen, on March 5, 2014.[Cai Muyuan / chinadaily.com.cn] 
Talking loud in Mandarin with Sichuan accent, Yang, 47, complains about her low wage, which is about 1,800 yuan per month. Yang has two sons who also work in factories. She recently became a grandmother and her eyes sparkle with joy at the mention of her grandson. "I would show you the picture of my grandson if my phone had a camera," she laughed and pulls out her phone, an old Nokia with tiny screen.
"We don't know what we are making," she said, adding "but they ship them overseas."