The establishment of the China (Shanghai) Pilot Free Trade Zone marks a major strategy for China to push reforms, innovation and economic development through further opening-up, said senior government officials and experts during the 2014 Boao Forum for Asia.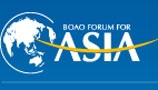 Long Yongtu, secretary-general of the Boao Forum and former vice-minister of foreign trade and economic cooperation, said on Friday that the Shanghai FTZ will further develop the investment and financial system.
"China is accelerating its system reform through opening-up in the FTZ. The focus is not trading this time but trade facilitation, which requires the Shanghai FTZ to be more innovative in investment and financial systems," he said.
Premier Li Keqiang said on Thursday that China will create momentum by deepening reform. He said the country will carry out a new round of opening-up at a high level, and an important part of this endeavor is to further open the service sector, including the capital market.
"This will enable us to expand market access, foster a better business environment to unleash greater dividends of reform, spark social creativity and stabilize market expectations."
Jiang Sixian, vice-chairman of the Standing Committee of the Shanghai Municipal People's Congress, said during the forum that since the establishment of the Shanghai FTZ in September, the local government has made a series of encouraging achievements.
The State Council has approved the opening-up of 23 service industries in the Shanghai FTZ. So far, 19 of them have been realized and the other four will be realized by the end of the year, according to Jiang.
According to its plan, the Shanghai FTZ will be allowed to launch pilot programs on renminbi convertibility under the capital account, interest rate liberalization and the cross-border use of renminbi after putting appropriate risk controls in place.
In addition, the financial sector in the zone will be fully opened to eligible private investors and foreign financial institutes.
"As China has become the world's second-largest economy and largest trading country in goods, enhancing the internationalization of China's financial service has not only become the shared hope of domestic and foreign enterprises but also an inherent need for China to further enhance its international influence," said Zhang Guohua, executive director of the Shanghai Public Finance Association.
He said China's authorities should gradually draw on the experience from the development of the zone, and the opening-up of the financial sector and financial innovations in the zone should be duplicated and promoted.
David Li, chairman and head of UBS China, said the Shanghai FTZ represents an important step for the Chinese government to further open domestic markets.
"In particular, currency convertibility and opening of the capital account will help foster more cross-border activity and participation by foreign institutions."