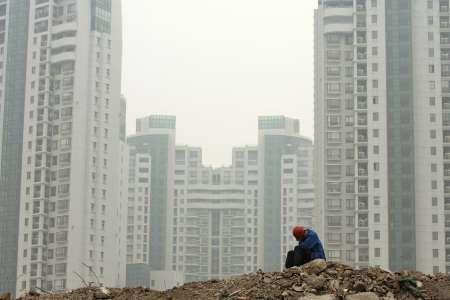 A migrant worker rests at a construction site in Shanghai March 19, 2009.[Photo/Agencies]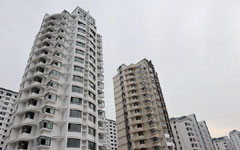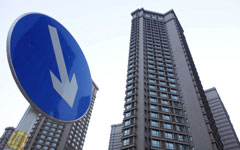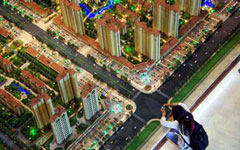 BEIJING
- Leaders of China's real estate sector expect the housing market to stabilize, with prices in big cities rising more slowly and those in smaller ones starting "adjustment."
Speaking to Xinhua on the sidelines of the China Development Forum, chairs of three of China's largest property developers agreed the housing market might need a rest.
Feng Lun of Beijing's Vantone Group likened property developers to alcoholics.
"The developers pursue exorbitant profits just like the drinkers get thirsty for the happiness and excitement of drinking. If they forget how much they can safely drink, it is easy for them to get drunk," Feng said.
"As competition intensifies, more and more firms are aware of the harm that drinking too much causes and start to get cautious."
"It is not good to drink too much at one time. What is more important is to safely maintain healthy habits. It seems most Chinese developers are starting to think this way," Feng added.
Zhang Yuliang from Shanghai's Greenland Group said the housing market, especially in the big cities, maybe need to "have a rest".
"Prices in first-tier cities are stabilizing, but the rising trend is likely to stay," Zhang added.
Zhang used an analogy of his own, likening the housing market in big cities to a man climbing a hill.
"After climbing to a high point, he feels exhausted, has to slow down and need to have two deep breath, which is good for his health."
Echoing Zhang, Song Lin of Shenzhen's China Resources (Holdings), expects housing prices in big cities to stabilize but continue to rise.
CSRC grants approval for developers' refinancing
CSRC announces rules for preferred company shares
PBOC denies bailout talks with property developer
China to launch unified property registration
Cash flow problems could lead to developers defaulting
Default 'sign of stress' in property sector
Li Ka-shing sells property in Nanjing