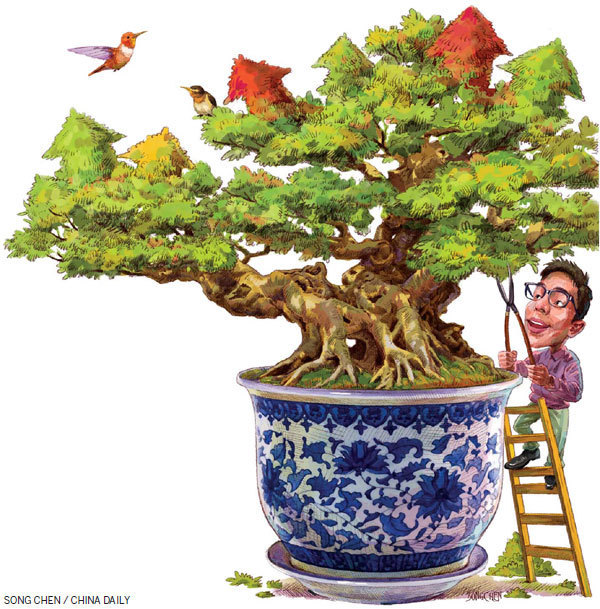 China has to restructure its economy in a way that growth doesn't dip
How long does China have to change its economic model before it runs into trouble?
In a new book, Michael Pettis, professor of finance at Guanghua School of Management at Peking University, says it has three years at the outside.
He argues that the return on investment in infrastructure and other projects is no longer covering the cost of finance and just adding to China's debt burden, which could result in economic growth suddenly collapsing.
Economic reform is certainly uppermost on the Chinese government's agenda.
At both the Party's Third Plenum at the end of last year and at this month's National People's Congress and the Chinese People's Political Consultative Conference, policies were laid out that, if successfully implemented, would rebalance the economy from investment toward consumption.
These included such measures as interest rate liberalization, which could redistribute capital from the state to the private sector, tackling the over-dominance of state-owned enterprises in the economy and reform of the hukou, or household registration system, allowing workers and their families to have access to higher-paid jobs in cities.
To what extent the Chinese economy is under the sort of strains that Pettis outlines in Avoiding the Fall: China's Economic Restructuring, which the Financial Times selected as one of the most important economics books of the past 12 months, remains to be seen.
Certainly debt is an issue with local government debt alone soaring 70 percent during the past three years to $17.9 trillion yuan ($2.9 trillion; 2.1 trillion euros), according to official figures.
Some such as Charlene Chu, formerly senior director of ratings agency Fitch & Co, have warned that China's 4 trillion yuan stimulus package in the wake of the financial crisis could cause serious problems for China's banking sector.