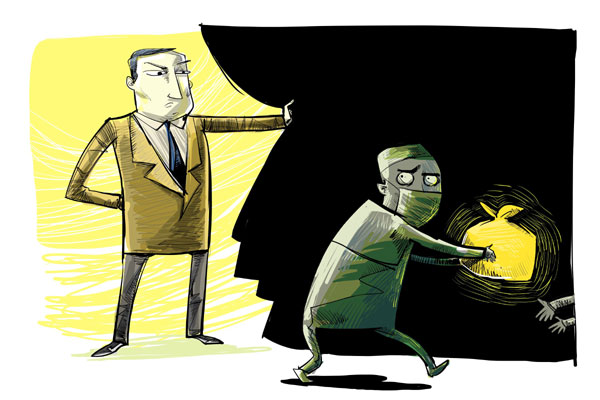 Zhang Chengliang / China Daily
Companies around the world need to set up more effective anti-corruption procedures
With almost daily reports of political and corporate corruption in the world media, you have to ask whether companies are taking sufficient steps to minimize the global risk of bribery.
A recent survey by the consultancy Control Risks suggests not. The survey, which involved senior legal and compliance officers from more than 300 global companies, reported that:
Only 35 percent of respondents said their companies have formal policy statements forbidding bribes.
Only 36 percent said their companies had a procedure for conducting risk assessments before entering a new country.
About 74 percent have no general anti-bribery training program and 91 percent have no specialized training for employees in high-risk areas.
Only 36 percent said they expected to have additional budget available next year for anti-corruption initiatives.
Should these results be seen as surprising? Few countries have laws that oblige companies to have anti-bribery procedures in place. In times when profit margins are tight, company boards may consider that spending significant sums on internal compliance measures is an unaffordable luxury.
For many multinationals, China is and will continue to be a key growth area. Yet from a corruption perspective, China is also one of the higher-risk jurisdictions for doing business, with its culture of gift giving and inducements, the necessarily high levels of interaction with public officials and State-owned entities, and the commonplace use of intermediaries to introduce and win business.
China may offer one of the biggest prizes in terms of scope for growth, but it also presents one of the biggest risks in terms of corruption and the potential ramifications for individuals and corporations caught up in Chinese corruption investigations.