More than 1,498,000 money-related crimes were investigated by police in 2013. According to the Ministry of Public Security (MPS), the action by authorities prevented loss of more than 49.26 billion yuan ($8.11 billion). Here's a look at top 10 financial crimes committed last year, based on data released by MPS.
1. GlaxoSmithKline scandal
Following a tip-off in 2013, police discovered GSK (China) Investment Co Ltd reportedly offering bribes. To open more distribution channels and raise product prices, GSK allegedly bribed government officials, medical associations, hospitals and individual doctors.
The case is ongoing.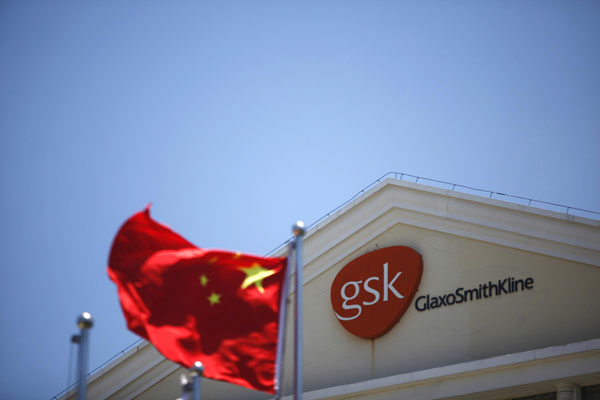 A Chinese national flag flutters in front of a GlaxoSmithKline (GSK) office building in Shanghai in this July 12, 2013 file photo. [Photo/Agencies]