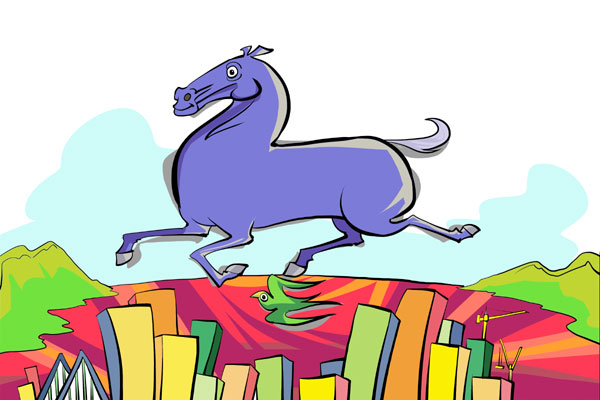 ZHANG CHENGLIANG/CHINA DAILY
Gansu province capital has ideal location to attract global business
It was as long ago as 1999 that the first moves were made for the development of western China. During this time much of the focus has centered on the south-west and the cities of Chongqing and Chengdu in particular.
But perhaps it is about time for a shift in attention to the rich business opportunities that await those with the foresight to invest in China's northwest.
My work with
Europe
an businesses of all sizes and from a cross-section of industry categories over many years has revealed an intense interest in the economic evolution of China's second- and third-tier cities, especially the western provinces and cities. However, the slightest probing into any expansion plans across western China also nearly always reveals extremely sparse details.
Tourism appears to lie behind any interest in and knowledge of Sichuan, its capital city Chengdu and the neighboring municipality of Chongqing.
Northwest China is often mistakenly dismissed as "desert" and, therefore, not perceived as any kind of profitable market opportunity.
The few European companies that possess more knowledge of western China also make the mistake of seeing Xi'an as the economic hub and gateway to the entire region.
While Xi'an is indeed an increasingly vibrant economic centre, coupled with a plethora of the most enchanting historical sites in China, its geographical location prevents it from acting as a real gateway to the rest of the region.
Geographical location and development have always been economic bedfellows. Witness the spectacular transformation of Shenzhen and neighboring coastal provinces.
Regional development nearly always requires a central or suitably situated economic urban hub that acts as a key catalyst for growth.