Focus on urbanization, Shanghai FTA

Editor's Note: This is China Daily's third forum to review the economy's performance in the first half of the year, with a focus on the issue of urbanization and trends that are encouraging or worrisome. The forum also considers the significance of the central government's recent decision to set up a Shanghai free trade zone.
Q1:
Does urbanization necessarily require large commercial building projects (like big office towers and central business districts) and thereby lead to more local debt?
Q2:
Can urbanization make rapid progress without demanding heavy investment in property development? And how can it generate business revenues and jobs more quickly?
Q3:
What is the significance for the central government in allowing Shanghai to become a free trade zone? How will the change influence the nation's urbanization process?
Feng Qiaobin, professor of economics at the Chinese Academy of Governance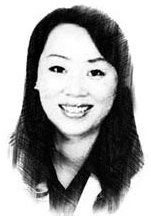 A1 Of course not. Urbanization is a comprehensive project and there are many layers in it. We are not only going to build big cities but also medium and small cities, and towns. For big cities, it is necessary to build big office towers and CBDs. But for medium and small cities, and towns, it is important to foster industries that comply with the local industrial base and local culture.
The centralization of the population will create economies of scale. The large demand generated by these people will create jobs, and everyone will be better off.
A2 Urbanization can make rapid progress without heavy investment in property development. Property investment generally comprises two categories: residential and public infrastructure. China's urbanization drive in the next decade requires large investment in public infrastructure such as roads, bridges, sewage systems, power stations and water systems. The centralization of the population would boost this demand.
But we should be careful about the residential investment, because in many places around China, housing projects are excessively developed, without full consideration of how many people will move into these buildings after the projects are finished.
To generate business revenue and jobs in a faster way, the key is to develop the economy. And to develop the economy we need industries. Many people think of only manufacturing when "industries" are mentioned. Local governments also prefer manufacturing because they generate more GDP and fiscal revenue.
But we should think again. We should also include service industries and modern agriculture.
They are more suitable for many small cities and towns around China. And they are more efficient in improving household incomes. We have been on the path of "emphasizing the secondary industries" for too long, and we should reflect about this path in the future.
A3 Compared with nationwide urbanization, the establishment of the free trade zone is more relevant to Shanghai itself. It offers a chance for the city to upgrade economic structure. It will also help to strengthen Shanghai's leading role in the East Asia region.