New high-speed railway starts trial operation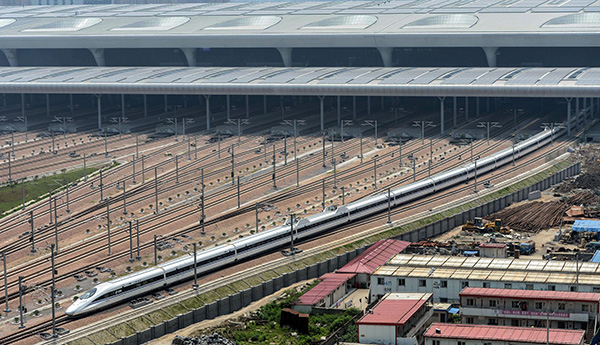 The Nanjing-Hangzhou-Ningbo high-speed railway that stretches across East China's Yangtze River Delta began trials on Friday, Hangzhou, May 24, 2013. [Photo / Xinhua] 
HANGZHOU - A new high-speed railway that stretches across East China's Yangtze River Delta began trials on Friday, according to local railway authorities.
The Nanjing-Hangzhou-Ningbo high-speed railway, with a designated top speed of 350 km per hour, will cut travel time between Nanjing, capital of East China's Jiangsu province, and the port city of Ningbo in East China's Zhejiang province to about two hours, sources with the Shanghai Railway Bureau said.
High-speed trains will run at a speed of 300 km per hour during the trial operation period, which will last one month.
The railway is scheduled to go into commercial service at the end of June, according to the bureau.
The high-speed railway is expected to boost the region's economy and foster the growth of tourism in the three cities it links.
Don't miss
High-speed rail to feed Hebei airport
Fund to ease burden of rail projects
China's high-speed railway boom to continue
How the new high-speed railway came on track