Infant formula maker OK'd for NZ dairy plant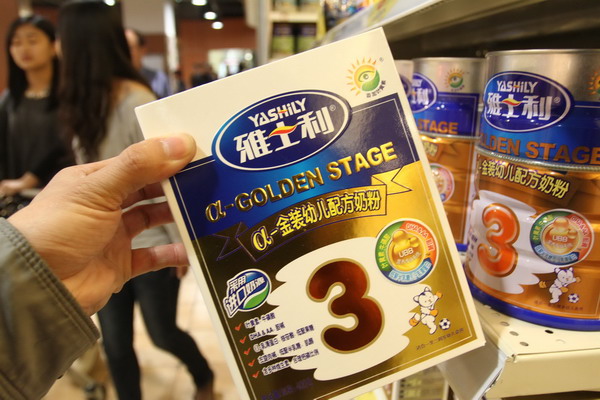 Infant formula giant Yashili International Holdings revealed Tuesday it has received approval to become the latest Chinese player to invest in the New Zealand dairy industry. [Geng Guoqing / Asianewsphoto] 
WELLINGTON - Infant formula giant Yashili International Holdings revealed Tuesday it has received approval to become the latest Chinese player to invest in the New Zealand dairy industry.
Company chairman Zhang Lidian announced in a statement to the Hong Kong stock market that New Zealand's Overseas Investment Office (OIO), which considers all foreign investments valued at more than NZ$100 million ($83.96 million), had granted consent to Yashili's plans to build a milk processing plant.
The company reportedly has plans to investment NZ$230 million in building the plant just south of Auckland.
Zhang said the company, based in South China's Guangdong province, was still in the process of obtaining other consents for the construction, including land use and resources consents.
The OIO told the company the consent would lapse if it failed to build the plant within three years.
Other Chinese investors in New Zealand's dairy sector include Shanghai-based Bright Dairy, which purchased a 51-percent stake in the Synlait Milk dairy processing firm in 2010, and Shanghai Pengxin, which fought a long and bitter court battle last year to purchase 16 North Island dairy farms.