Chinese products on the world stage
The world's largest population, the world's largest exporter, the world's largest Internet user base, and now the world's second-largest economy.
The sheer size and scale of the Chinese market is playing an increasingly important role in global technology trends.
Some of the local city economies in China are larger than those of some sizeable countries.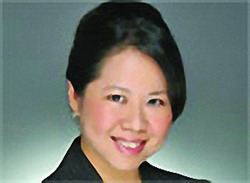 Kitty Fok 
Today, in a single month, China ships as many PCs as Australia does in a year, and it is likely by 2015, there will be a similar dynamic with regards to Japan.
International companies are setting up their research and development centers in China, while local Chinese companies such as Lenovo, Huawei and ZTE are venturing further from home and deeper into the global marketplace.
Chinese companies are no longer focusing on producing low-cost items for export. They truly understand local market demands and leverage the large scale of its user base.
Local companies can easily design products specifically suited to users, at a particular price.
Lenovo's LePhone with duo-SIM function and the Yoga series of ultrabooks are good examples of products designed for the Chinese market, which are now sold globally too.
Today, Lenovo, Huawei and ZTE are already key players globally in the smart connected devices market (PC + tablet + smartphone).
While the Chinese government continues to encourage the use of leading edge technology, it also provides a good environment for local vendors to design the latest and greatest products themselves.
The government focus on creating "smart cities" is a good example, too, of forcing local vendors, solution providers and even software companies to think out-of-the box.
Internet-based companies such as Tencent, Baidu, Taobao and 360buy have also gained huge user bases in China and are expanding those outside of the country.
About 29 percent of current worldwide IT spending was from emerging markets, and that's going to increase to 33 percent by 2015.
Understanding specific Chinese market characteristics is a great way to gain experience for expanding into those emerging markets, which could share similar conditions and product demands as China.
There is no doubt we will soon be seeing Chinese companies leading various areas of technology across the globe.
The author is general manager of IDC China.
Video report
Find more in