Project explores innovation in products and provides capital for small firms
The city of Quanzhou in Fujian province has been approved as the third pilot financial reform zone in China, and will form a diversified and dynamic financial system to support the development of local enterprises over the next five years.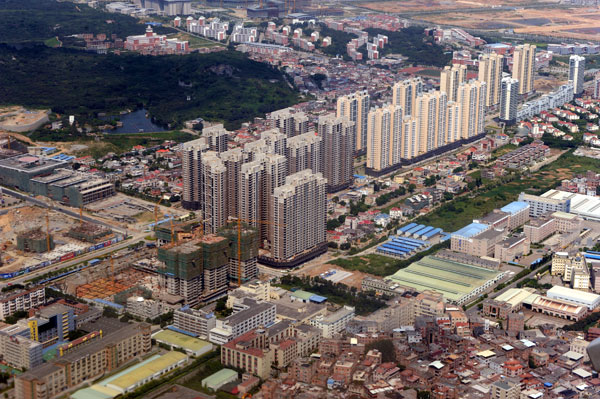 A new area of Quanzhou, Fujian province. Approval has been given for Quanzhou to become China's third pilot zone for financial reforms. The other two pilot zones are Wenzhou in Zhejiang province and the Pearl River Delta in Guangdong province. Provided to China Daily
According to the plan jointly released by 12 ministries on Tuesday, the pilot project aims to diversify local financial institutions, explore more innovation in financial products and provide capital backup for small businesses.
The other two zones are the city of Wenzhou in Zhejiang province and the Pearl River Delta in Guangdong province. Both were approved earlier this year by the State Council, China's cabinet.
The financial reform plan submitted by Quanzhou was given the official green light on Dec 21, said local government officials at a news conference on Tuesday.
The measures to be implemented call for financial reform that will include bonds collectively issued by small enterprises, encouraging private capital to set up financial institutions, channeling financial capital from Hong Kong, Macao and Taiwan into the local financial system, and attracting banks, especially those from Taiwan, to set up branches in the city.
The Fujian provincial government has also proposed to let two foreign banks establish their branches and set up one joint-stock bank in the province, the China Securities Journal reported earlier in August.
Quanzhou is well-known for its private enterprises. For the past 30 years, private businesses grew at an annual rate of more than 30 percent. By the end of 2011, it had accommodated about 130,000 private enterprises, with 77 listed in the stock market.
"The city has a large amount of private capital, and it's essential to reform the local financial system to allow such capital to play a bigger role in the local economy," said Huang Shao-ping, mayor of Quanzhou.