Due to sluggish domestic demand, Chinese manufacturers are targeting African markets for profits, report Wang Chao and Huo Yan in Liuzhou, Guangxi
Going overseas is no longer as easy as loading products on a ship and selling them quickly in the Middle East or Africa.
As tax barriers increase and profit margins get slimmer, Chinese manufacturers have to try other approaches to explore overseas markets, including building "complete knock-down" plants, where machinery is delivered in parts and assembled locally, and procuring materials locally.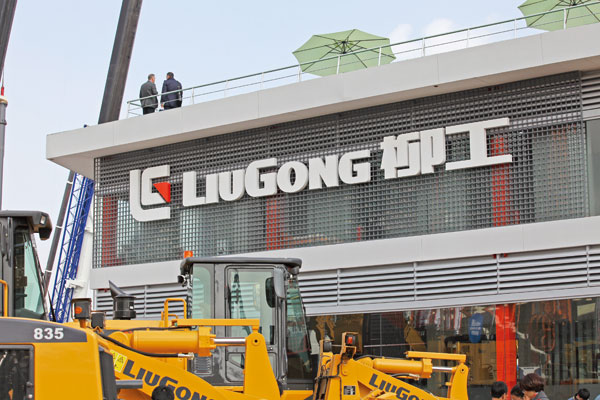 Liugong Machinery Co has listed Africa as one of its "second home markets", along with Southeast Asia, Russia and Central Asia. Provided to China Daily  
Africa has become an increasingly important investment destination for Chinese machinery and auto companies. Liugong Machinery Co, based in Liuzhou in the Guangxi Zhuang autonomous region in South China, has listed Africa as one of its "second home markets", along with Southeast Asia, Russia and Central Asia.
Qin Yong, deputy general manager of international business at Liugong Machinery, said the most popular models in these markets are loading machines and excavators.
South Africa is the "superstar" in the African market. During the first three quarters of 2012, the company sold 830 units in South Africa and gained revenue of 390 million yuan ($62 million), up 117 percent year-on-year. The company is represented in most African countries with around 30 dealerships.
The unprecedented attention to overseas markets is partly results from the sluggish domestic market in the past two years.
Wang Xiaohua, president of Liugong, said the market has changed since 2011.
"The past 10 years have been golden ones for the Chinese market, but over the next decade, it will slow down and see modest growth," he said.
Liugong's financial report shows revenue in the third quarter of 2012 fell 27 percent year-on-year to 2.57 billion yuan ($407 million).
Domestic truck sales are also stalling sharply. Major commercial vehicle manufacturer Dongfeng Liuzhou Motor Co estimates its truck sales will drop 50 percent from 60,000 last year to 30,000 in 2012 due to shrinking demand.
Huang Ziqiang, deputy general manager of Liuzhou Motor, said the greener pastures are overseas and the domestic truck market is almost saturated. The company has exported trucks to Southeast Asia, Africa and South America.
Special Coverage

Related Stories
China's machinery industry to maintain slow growth

Tough times for construction machinery firms

China's slowing growth hits machinery industry

Liugong plans plant in Cambodia