The cosmetics maker is out to attract millions of customers, and guess which country it thinks can help it do that?
Like any big company, the cosmetics maker L'Oreal is not shy about its ambitions, but just how big the French company's ambitions are becomes clear when you consider the numbers it talks about.
In its annual report last year it said it had set itself a target "to conquer 1 billion new customers in the next decade". That would mean doubling the number of customers the company now has, it said.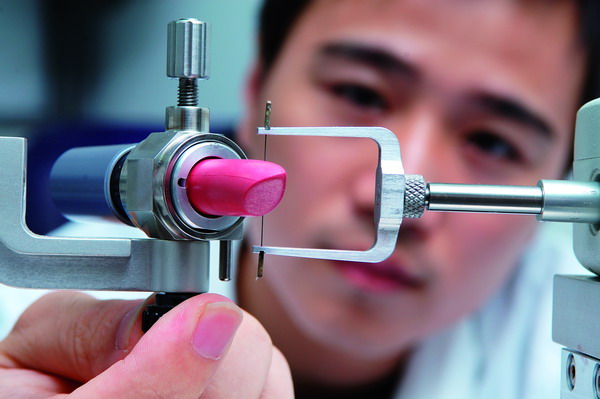 L'Oreal China says it is dedicated to research and innovation to serve the needs of Chinese and Asian consumers. [Photo/China Daily] 
Those ambitions may come across as far-fetched to some, but L'Oreal is crystal clear with at least one thing: as it tries to make that dream become a reality, China will play a significant role.
"Right now, China is the third-largest market for L'Oreal worldwide," says Alexis Perakis-Valat, chief executive officer of L'Oreal China. "We are sure that China will be No 1 one day. There is no doubt about it."
L'Oreal's sales in the Asia-Pacific region rose 12.5 percent in the first half of this year compared with the corresponding period last year, to reach 2.13 billion euros ($2.7 billion), while its European sales rose by a meager 1.9 percent.
As for L'Oreal China, its sales totaled 10.7 billion yuan ($1.7 billion) last year, 18 percent higher than in the previous year, helping the company to extend its double-digit growth to 11 consecutive years.
The company's solid confidence in the Chinese market is being propelled predominantly by two things: the seemingly inexorable upmarket shift of its consumers and the potential for geographic expansion.
"The country still has a lot of cities that do not have luxury beauty brands and have room for mass products," Perakis-Valat says.
The cosmetics market in China was once strongly concentrated in the very big cities like Beijing and Shanghai, but now the lower-tier ones are opening up, he says.
"The lower-tier cities are giving us a big opportunity at the moment. We have our mass-market brands, including Maybelline and Garnier, in more than 300 cities. And for luxury brands, we have opened in more than 70 cities for Lancome."