China's leading shoe manufacturer, Aokang Group Co Ltd, has been cleared of anti-dumping charges by the European Commission. The ruling could have implications for other trade disputes.
Sunday's ruling marks the end of a six-year anti-dumping investigation surrounding Aokang's leather shoe exports.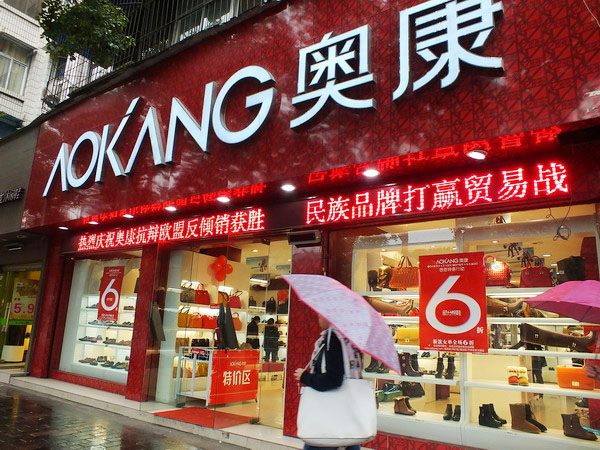 A citizen passes by a flagship
chain store
of Aokang Group Co displaying an electronic sign that congratulates the lawsuit victory against the European Union's anti-dumping duties,
Hubei
province, Nov 20, 2012. [Liu Junfeng/Asianewsphoto]
The European Court of Justice ruled in the company's favor, awarding damages of 5 million yuan. That's almost $1 million including tariff refunds and legal costs.
Wang Zhentao, president of Aokang Group Co, said, "Over the past six years, the European Union has dispatched delegations to our company a couple of times. They have realized that Aokang is a company, which strictly complies with regulations."
Aokang was one of five Chinese shoe companies subject to a 16.5% anti-dumping duty by the European Union in 2006. The companies lost an appeal in 2010, but the EU removed the anti-dumping tariffs in 2011.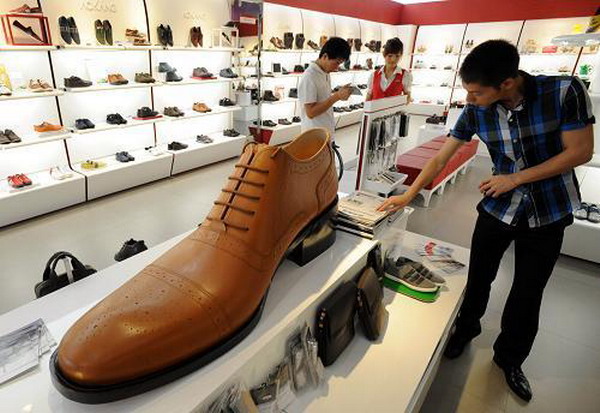 Aokang's persistence in the marathon legal process, as well as its positive outcome, can both boost the confidence of other Chinese businesses trying to defend their interests overseas and offer them practical advice. [Photo/cntv.cn]
Aokang pursued a second round of appeals anyway and now other Chinese shoe companies could reap the benefits. Xie Rongfang, executive president of Wenzhou Shoe & Leather Industry Assoc, said, "Thanks to Aokang's efforts, Chinese shoemakers will now not be subject to an additional 16.5 percent tariff. That's very significant."
China's Ministry of Commerce claims the anti-dumping duties left 20,000 people jobless and reduced China's shoe exports by 20 percent from 2006 to 2010.
Experts believe that the ruling creates a legal precedent for similar international trade disputes in the future.