Toy makers in Ganyu, Jiangsu province have started to enjoy their Christmas season two months before the western holiday, as production and sales of Christmas products have reached a climax.
With more Chinese celebrating the holiday, domestic orders for Christmas products are also on the rise.
Local authorities in Ganyu said that the city sold 3 million toys in 2011, and expected sales this year to surpass 3.5 million.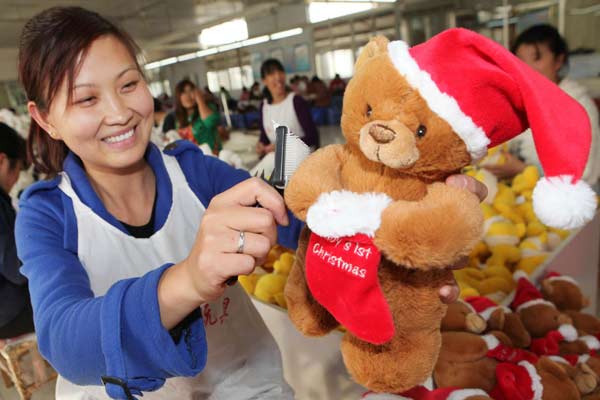 A worker arranges toys that are to be sold in Beijing in a toy factory in Ganyu, Jiangsu province, Oct 23, 2012. [Photo/Xinhua]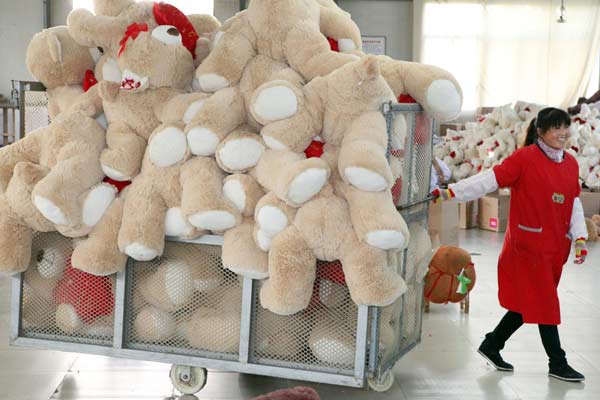 A worker pulls out a trolley of toys made for the American and European market in a toy factory in Ganyu, Jiangsu province, Oct 23, 2012. [Photo/Xinhua]