Around 12.3 percent of China's trade was settled in renminbi in July and August, up from 10.7 percent in the first half of the year, a research note from Standard Chartered said on Tuesday.
Related publication: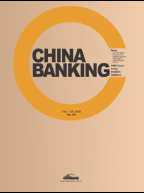 The increase was driven by real corporate need rather than arbitrage opportunities, according to the research note.
"We see many European and Asian clients shifting away from settlement in US dollars," said Stephen Green, an economist at Standard Chartered.
Since the first quarter of 2012, Europe has overtaken Asia Pacific, excluding Hong Kong and China, in terms of the value of settlement in yuan. The United Kingdom leads the rest of Europe.
Meanwhile, settlement in yuan across the Taiwan Straits has also grown since late 2011, and the imminent appointment of a settlement bank in Taipei will be a further catalyst, according to the note.
For more subscription details of China Banking, please visit our E-Shop.