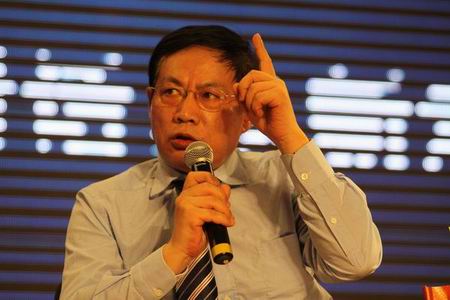 Ren Zhiqiang[Sun Xinming/Asianewsphoto]
BEIJING
-- A debate between two Chinese public figures has sparked fresh online discussion on an old topic -- whether real estate tax can rein in the country's skyrocketing home prices.
In TV show "Views," first aired by the Ningxia TV channel on Monday, Ren Zhiqiang, a property mogul, railed at Jia Kang, a finance official known for his support for expanding property tax trials, saying that Jia's proposal is "fooling" the public, as the tax's expansion will definitely push up home prices.
Sellers will always find ways to pass the additional costs onto buyers, Ren said when refuting the views of Jia, who said in a video played in the program that property tax will help curb speculative property purchases because consumers will buy a house as big as they can and keep it as long as they can to avoid taxes.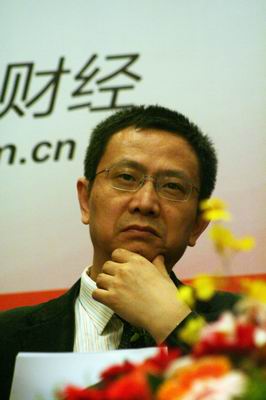 Jia Kang[Zheng Shuai/Asianewsphoto]
Users of China's major Twitter-like microblogging websites such as Sina Weibo have spread links to the show widely across the Internet and voiced divided opinions on the expansion of property tax trials, which currently run only in
Shanghai
and
Chongqing
.
Some netizens opposed the expansion, arguing that it is consumers in the rental market who will eventually foot the bill for the tax in the higher rents that landlords are likely to demand as a result. Critics also said the tax may only serve as a new source for local governments' fiscal incomes.
"Property taxes will undoubtedly increase rent costs. Consumers will have to directly pay the check," said a post under the name Zhou Zhiwei Veer.
But some believe that Ren, chairman of the Beijing-based Huayuan Property Co merely defended profit-grabbing developers out of fear that spreading the tax to more cities will end a flourishing real estate market.
"I support Jia. Ren and those who have several homes will firmly oppose the tax because it's against their interests," read a post by Xuhaiping Weibo, for example.
Jia also said in a Weibo post that China should impose property taxes just as it does water and natural gas fees, and the taxes should be tiered, with the first home exempt from tax, the second charged with 1-percent tax annually, and the third with 10 percent annually.
Sina.com began conducting an online survey on the matter after the broadcast of "Views," revealing the results on Friday. They showed that only 35.6 percent of over 1,500 respondents agree that property tax will help tame home prices.
The debate came as the market widely expected new tightening measures from the government, particularly the expansion of property tax trials, to halt a rebound in the property market.
The government has introduced a series of measures, including property tax trials and bans on third-home purchases, to cool the market, but the effort has been undermined by its recent pro-growth measures targeted at picking up the slowing economy.
Average new home prices in 100 major Chinese cities rose for the third consecutive month in August, up 0.24 percent from July, showed data from the China Index Academy.
Ren even forecast that housing prices would surge sharply starting March 2013 due drops in developers' stocks caused by declines in their land reserves and a buying spree from March to July.
"Too much hope has been placed on the role of the property tax in helping contain home prices," according to Zhang Dawei, chief market analyst at Beijing-based Zhongyuan Real Estate.
By increasing holding costs for owners, the tax will reduce speculative buying to some extent, but the effect is limited as proved by trials in Shanghai and Chongqing, the analyst said.
However, the tax could create a sustainable source of income for local governments, making them less reliant on one-time revenues from land sales, and at the same time change speculators' expectations, added Cheng Guoqiang, a real estate professor at Peking University.
Despite a cooling land market, the country's land transfer revenues last year still exceeded the 7 trillion yuan ($1.1 billion) recorded in 2010, according to the Ministry of Land and Resources.
The government has recently revealed its intent to include more regions in running property tax trials, without elaborating on specific cities or a timetable.
An earlier post on the website of the State Administration of Taxation said that the expansion plan and its related taxation standards and measures haven't been finalized.