Inflation hits people's pockets
Updated: 2012-02-21 09:34
By Chen Jia (China Daily)
| | | | | | | | | | | |
| --- | --- | --- | --- | --- | --- | --- | --- | --- | --- | --- |
|   | | Comments() | | Print | | Mail | | Large Medium  Small | 分享按钮 | 0 |
Even leaving money in banks is unsafe because deposit interest rates are lower than the CPI
BEIJING - The wealth of Chinese people is being squeezed because of the lackluster investment market and long-standing inflationary pressure. The situation may create a vicious circle as it reduces demand for goods, economists said.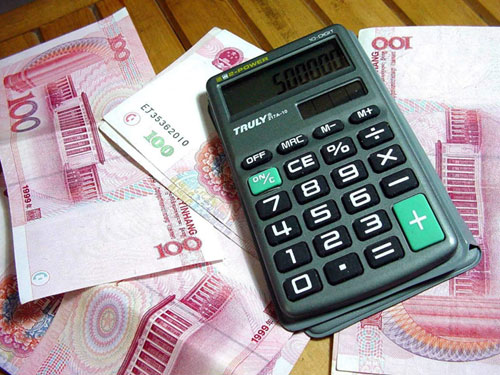 Inflation pressure, together with a cooling real estate market and slipping house prices, dampened people's enthusiasm to invest. [Photo/China Daily]
The per capita losses suffered by stock investors - about one quarter of the total population - were likely to be more than 40,000 yuan ($6,349) in 2011, said Liang Da, an economist with the National Bureau of Statistics. "This was the main reason that many people felt pressed for money last year."
The cooling real estate market as well as slipping housing prices also dampened people's enthusiasm to invest, Liang said. "Every 1 percent drop in house prices may amount to a total loss of 560 billion yuan in the asset value of owners collectively nationwide."
In 2011, income from property for urban residents was only 2.7 percent of their whole earnings, 0.2 percentage points higher than that in 2010 and much lower than salary and transfer income. Transfer income refers to payments include welfare, financial aid, social security and government subsidies.
Property income per capita for urban residents was 649 yuan last year, compared with 520 yuan in 2010 and 431.8 yuan in 2009, according to the statistics bureau.
More people will prefer to increase their savings in banks rather than expanding investment or consumption in the coming months if they have lower investment return prospects because of the weak economic growth outlook, according to Liang.
However, banks cannot guarantee the value of deposits. China's real interest rates have been negative for the past 23 months because of last year's surging inflation. The Consumer Price Index (CPI), a main gauge of inflation, reached a 37-month high of 6.5 percent in July 2011. It rose 5.4 percent in 2011 from a year earlier, the bureau said. In December, the CPI stood at 4.1 percent, meaning the value of savings technically fell.
The CPI stood at 4.5 percent year-on-year in January, higher than the 4.2 percent forecast by economists. This brought an abrupt halt to a run of five months of easing price pressures, according to data released by the statistics bureau on Feb 9.
Compared with the 3.5 percent one-year benchmark deposit rate, the much higher inflation means a loss of 190 yuan for every 10,000 yuan saved.
According to a survey made by the People's Bank of China in the fourth quarter last year, about 68.7 percent of respondents thought consumer prices were "unacceptably high". Many of them said the rate of growth in income was much slower than the increase in prices.
"Inflationary pressure may not ease this year. The CPI is expected to continue to surge in the first two months," said Yi Xianrong, a researcher with the Institute of Finance and Banking under the Chinese Academy of Social Sciences.
Ma Jiantang, the statistics bureau chief, said that in the long term, rate of growth in consumer prices may remain high. Because of the ongoing industrialization and urbanization process, the cost of labor, land and energy are expected to continue to increase, he said.
In addition, the excessive liquidity in global markets because of quantitative easing monetary policies adopted by developed economies may import inflation, Ma said.
"Stubborn inflation means people are likely to change their consumption habits," Liang said. "They prefer to reduce spending on entertainment and travel. As a result it can drag down the profits of those businesses."
Kuang Zhenxing, vice-president of the Beijing Modern Plaza shopping mall, said the sales value of luxury goods decreased in January, while more low-cost goods were sold, compared with last year.
"Some on-line shops that can offer lower prices for the same products because they have fewer operational costs attracted customers from real (brick and mortar) stores," Kuang said.
The nation's total retail sales of consumer goods increased to 18.12 trillion yuan in 2011 year-on-year, a rise of 11.6 percent. The expansion rate was 2.2 percentage points lower than the growth in 2010, according to the the statistics bureau.
The government is expected to take more measures, including easing monetary policies, cutting taxes and raising tax rebates for exporters, to maintain a relatively high economic growth rate and boost domestic consumption, said Liang.
"Increasing the earnings of low-income groups is a good way to promote consumption," Liang said.
He also suggested banks should introduce more financial products, with lower risks and steady returns, to increase their income.