Amazon China adds UK selections to its overseas store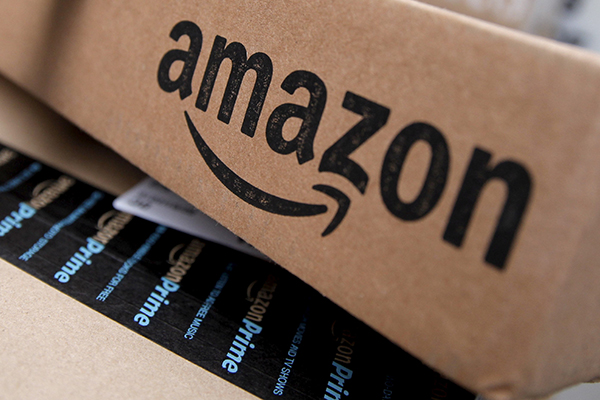 Amazon boxes are seen stacked for delivery in the Manhattan borough of New York, January 29, 2016. [Photo/Agencies]
Amazon China announced that it would add more than one million authentic international products from Amazon UK to the Amazon Global Store on Friday.
It said Chinese customers could purchase products from Amazon UK directly and enjoy the same quality as UK customers at value-added tax (VAT) free prices. Purchases by Chinese customers will be shipped directly from Amazon fulfillment centers in Europe and delivered to customers within 7 to 12 working days.
Elaine Chang, Amazon China President, said, "Since the launch of Amazon Global Store, we keep enhancing selection, delivery and customer experience. The data shows that Amazon UK ranks as the top destination by shipped units among 5 Amazon European marketplaces for Chinese cross-border online shoppers."
Chang added that the introduction of Amazon UK selections to the Amazon Global Store is another step forward to fulfill their promise to provide Chinese customers with a wide array of authentic international products and to realize their international brand strategy.
The products from Amazon UK include 12 categories, including shoes, toys, baby products, personal care, apparel, watches and luggage. All products are UK VAT free, according to the company.
Launched in November 2014, the Amazon Global Store is the first localized global store that offers a selection of millions of items across 30 categories. It provides a localized shopping experience in China, such as Chinese shopping experience, single log-in, one shopping cart, local payment and China-based customer service.
Doug Gurr, President of Amazon UK, said, "With the forthcoming Black Friday, the announcement provides Chinese customers more choice and more exciting deals to shop around for authentic international items. Moving forward, we will continue to work with the Amazon China team to introduce more products from Amazon UK to Chinese customers."