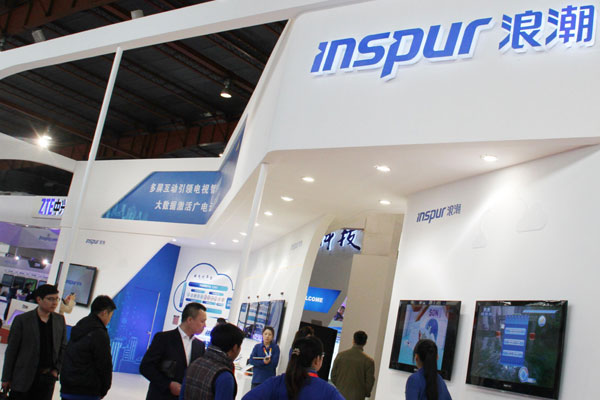 Products of the Inspur Group Ltd are on display at an exhibition in Beijing. [Photo/China Daily]
JINAN - Chinese cloud computing and big data services provider Inspur Group and US technology multinational Cisco have formed a joint venture (JV).
With an initial investment of $100 million, the JV will develop Internet technology serving business areas including information infrastructure, cloud computing, smart cities and metadata, said Inspur chairman Sun Pishu on Wednesday.
The formation of the JV follows an agreement signed by the two companies in Seattle in September. Inspur will take a 51-percent stake in the JV and Cisco 49 percent.
Inspur provides IT products and services in over 50 countries and regions.