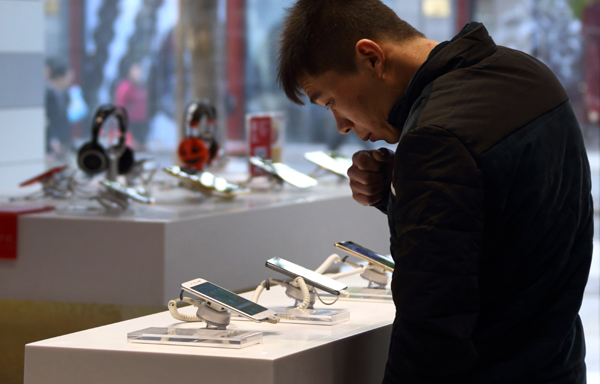 A customer looks at Lenovo smartphones at the company's flagship store in Beijing. [Photo/Agencies]
After years of rapid growth, China's smartphone market took a hit last quarter, which even saw a year-on-year decline in shipments.
The figures also reflect a consolidation of market share among the top five smartphone makers, with smaller vendors hit the hardest.
Smartphone vendors shipped 117.9 million units in the fourth quarter of 2015 in the country, down four percent from 123.0 million units over the same time in 2014, according to the latest report released by Strategy Analytics Friday.