Audi puts the brakes on SAIC deal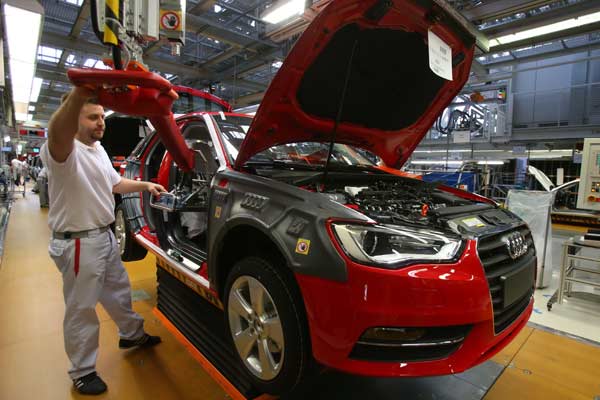 An employee works on the interior of an Audi A3 automobile, produced by Volkswagen AG's Audi brand, in Ingolstadt, Germany. [Photo/Getty Images]
German automaker Audi AG will suspend its plans to produce and sell cars with SAIC Motor Corp Ltd until at least next year, a move intended to reassure its current partner FAW Group Corp and appease dealers concerned about their profitability.
Jochem Heizmann, president and CEO of Volkswagen Group China, said on Tuesday that nothing will happen with regard to the potential cooperation in 2017.
"No sales, no production. Nothing this year," he said.
He said top priorities at present are ensuring long-term cooperation with FAW, which is localizing Audi models, and ensuring that existing dealers are profitable.
These steps are the prerequisites to further cooperation with SAIC. "That is the sequence of the things," he said.
Audi China had planned to resume the sales talks by the end of March, which were suspended in November as a result of dealers' complaints.
Audi and SAIC signed a memorandum of understanding in November, which soon led to complaints from existing dealers, who were worried that a separate sales network would further affect their profitability.
Audi currently has a sales network of 457 authorized dealers in more than 190 cities, which is already the largest of its kind in China for a premium automaker, and dozens more are planned.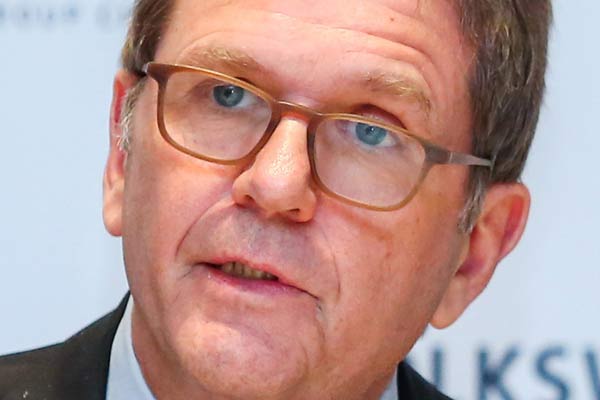 Jochem Heizmann, CEO of Volkswagen Group China.
"Dealers' concern is profitability. They are not against a second joint venture," said Heizmann.
Heizmann's remarks came a day after a 10-year framework contract was signed between Audi and FAW, which involves cooperation in several fields including new energy cars and mobility services.
Auto analyst Zhang Zhiyong said the move was intended to convey a message from Audi that it would not alienate itself from FAW when it joins hands with SAIC.
But John Zeng, managing director of LMC Automotive Consulting Shanghai, worried that one network selling models from two automakers may bring about management problems as they may find it difficult to evaluate dealers' performance.
Audi sold 589,000 cars in China last year, retaining its leading position in the world's largest automobile market.