Qoros, Cambridge University join hands to build solar-powered car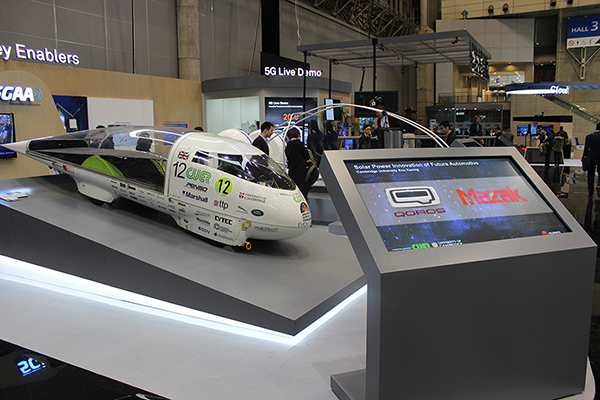 The solar-powered car. [Photo provided to chinadaily.com.cn]
Qoros, a joint venture between Chery and Israel Corp, is to join hands with Cambridge University to build a car for its student group Eco Racing to participate in a solar-powered car race next year, said the Chinese automaker on Monday.
However,the automaker did not specify what technological support it would offer to the group that is to participate in the 3,000 km World Solar Challenge in Australia in October 2017.
Established in 2007, the group, often known as the CUER, has since been attending the biennial event that is designed to promote research on solar-powered cars.
It attracts teams from around the world, most of which are fielded by universities or corporations although some are fielded by high schools.
Besides solar cars, Qoros has worked out a two-stage electric car and hybrids program.
One fruit of the first stage is an electric concept car, Qoros 3 QLECTRIQ EV. Having made its premiere in April, the car can travel 350 kilometers on one charge and its battery can get 80 percent charged within an hour.
The automaker said the production model will start running off the assembly line in 2017.
The second stage will feature an electric car platform that is still under development.
Qoros said more innovative technology will be applied to the platform and models based on it will be unveiled starting 2020.