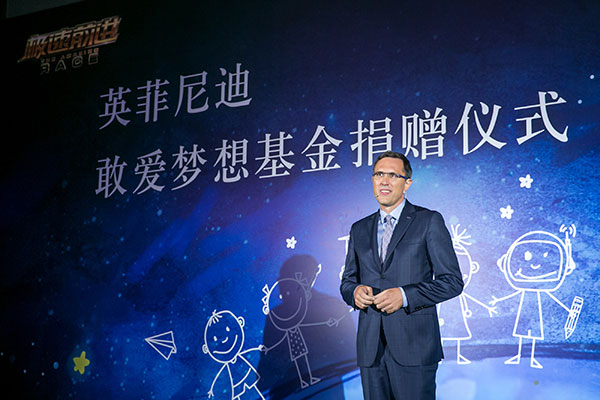 Daniel Kirchert, president of Dongfeng Infiniti. [Photo/China Daily]
Premium carmaker Infiniti's China head, Daniel Kirchert, is resigning this week and will join a startup smart electric car venture backed by Internet giant Tencent Holdings and Foxconn Technology Group, sources said on Tuesday.
This is one of the highest-profile personnel moves in the Chinese auto industry, as Kirchert tops the premium car segment in terms of business performance.
Infiniti's sales soared 150 percent in China after Kirchert took the helm of its China business in 2013, making the brand a promising dark horse in the country's luxury car segment. Infiniti sold 40,188 vehicles in China in 2015, surging 33.8 percent from a year earlier.