Wards Auto announced Dec 10 the Wards 10 Best Engines competition recognizes outstanding engines and electrified propulsion systems, as well as the technology and engineering behind them.
Three electrified drivetrains earn spots on the Wards 10 Best Engines list for the first time ever, joined by two naturally aspirated V-6s, a muscle-car V-8, a turbocharged/supercharged 4-cylinder, turbocharged inline 6-cylinder and two returning winners.
WardsAuto editors selected the winners after spending October and November studying and driving all 31 nominees. There is no instrumented testing – only everyday driving to and from home, work, school, the grocery store and grandma's house.
Editors score each engine based on horsepower, torque, comparative specs, noise attenuation, fuel economy and the application of new technology. The guiding principles: Does the engine or electric propulsion system truly sell the car or raise the bar for its competitive set?
The pool of candidates consists of the 10 winners from last year and the 21 powertrains that are all-new or significantly improved for '16. Vehicles must have a base price no higher than $61,000 to be eligible. Last year's price cap was $60,000. Volkswagen Group automakers were barred from participating this year because of its diesel emissions scandal.
The Class of 2016:
3.0L Turbocharged DOHC I-6 (BMW 340i)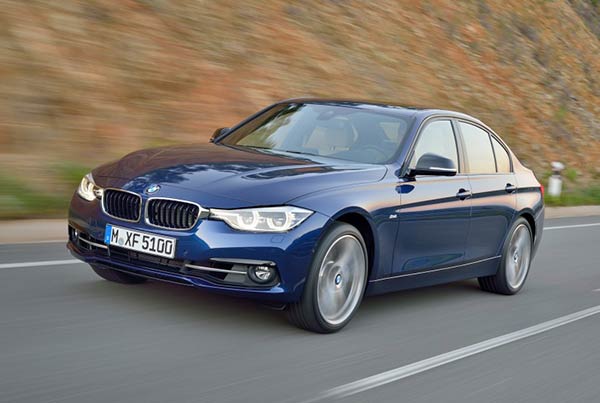 BMW 340i Sport Line [Photo prpvided to chinadaily.com.cn]