Electric vehicle producer in Beijing has invited consumers to visit its production site in Daxing district, Beijing, to have a closer look at the green vehicles it is manufacturing.
Beijing Electric Vehicle Co Ltd, a wholly owned subsidiary of BAIC Motor, is the company producing the popular E150EV electric car.
The vehicle can be fully charged in eight hours using a 220V power adapter and can run for 160 to 200 kilometers before requiring a recharge. According to a report, the fully charged E150EV electric car still do more than 120 km after 10 years.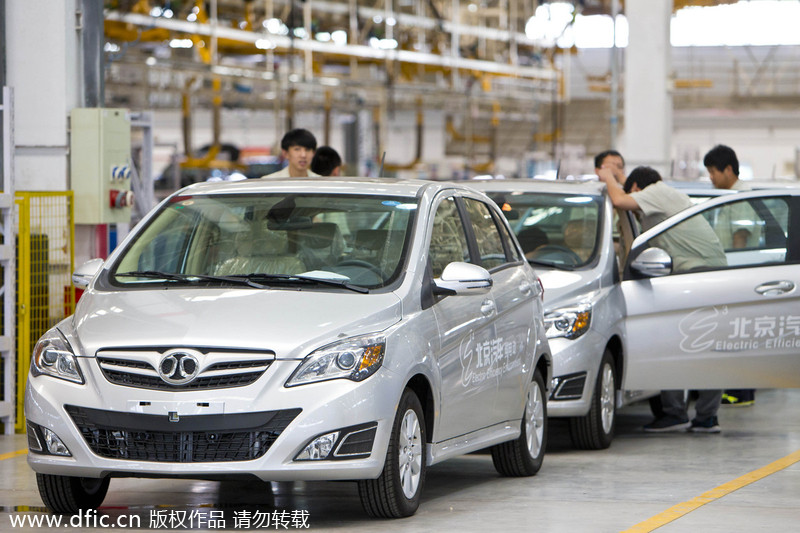 Workers check the E150EV electric car that will be put into market soon at the production site in Daxing district, Beijing, July 23, 2014. [Photo/IC]