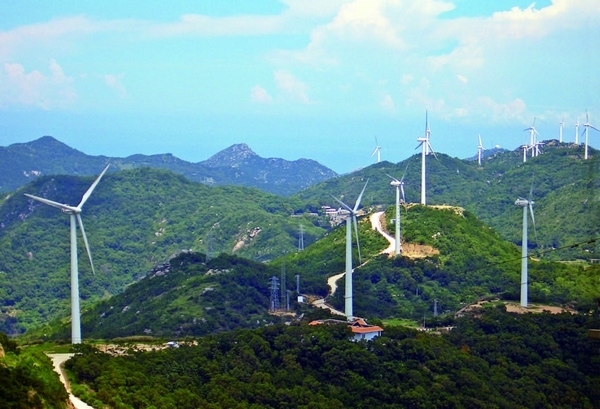 Nan'ao Wind Power Project in Guangdong [Photo/chinadaily.com.cn] 
BEIJING - China will aim to increase the share of non-fossil fuels in its overall energy consumption to 10.7 percent in 2014, in an effort to further improve its energy mix, the national energy authority said on Tuesday.
Raising energy efficiency, controlling energy consumption, optimizing the energy mix and guaranteeing energy supply are this year's four major tasks for energy use listed by the National Energy Administration (NEA), according to a document posted on its website.
Non-fossil fuels took up 9.8 percent of China's total energy use in 2013, up 0.4 percentage points year-on-year, the statement said.
The 12th Five-Year Plan (2011-2015) set the target of non-fossil fuels accounting for 11.4 percent of the country's energy consumption by 2015.
This year, the NEA is aiming to make the installed capacity of non-fossil fuel account for a third of total installed capacity. The share of natural gas in the country's total energy consumption will be raised to 6.5 percent while that of coal reduced to below 65 percent.
Greater use of clean and renewable fuels is part of the government's efforts to promote energy saving and environmental protection as the country's economic success has come with steep costs: polluted air and water.
The NEA aims to bring energy consumption for every 10,000 yuan ($1,637) of China's GDP to 0.71 tons of coal equivalent in 2014, down 12 percent from 2010.
China's power capacity up 94m kw in 2013