HEZHOU, Guangxi - A mining enterprise has been identified as the source of a river pollution in South China's Guangxi Zhuang autonomous region, local authorities said on Monday.
The government authorities confirmed the involved enterprise late Saturday evening and people responsible for the incident have been put under police custody, said the Hezhou Municipal government.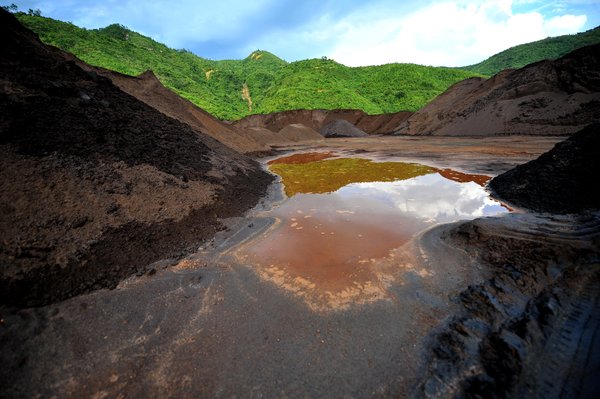 The mine field of an enterprise suspected of polluting Hejiang River, in Hezhou, July 7, 2013. [Photo/CFP]
The Fengkai county, in South China's Guangdong province which neighbors Guangxi, on Saturday warned that water in a section of the Hejiang river has been tainted by an upstream pollution.
It warned local tap water plant and residents living in lower reaches of the Hejiang River and the Xijiang River against taking water or eating aquatic products.
An initial investigation suggests that the pollutants are thallium and cadmium, Fengkai's publicity department said in a statement.
As of Sunday, 112 enterprises along the Hejiang River in Hezhou had been investigated and ordered to suspend production after dead fish have been found in a section of the river since July 1.
Further investigation is under way.
Related: S China river polluted by thallium, cadmium
 
         112 illegal metal mines closed after river pollution