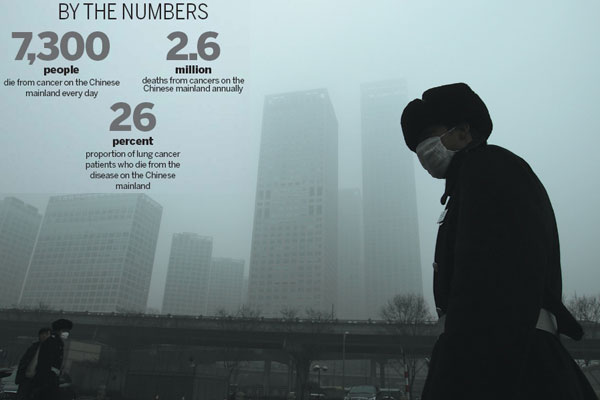 Beijing has been hit by severe smog and haze since early this year, prompting fears about the high levels of PM2.5. [Photo/China Daily]
Air quality becomes a hot topic amid threat of illness, report Yang Wanli and Qiu Quanlin.Mei Baojiu, a Peking Opera singer, has displayed his passion for protecting traditional Chinese art forms during the past three years as a member of the Chinese People's Political Consultative Conference.
In 2010, he railed against modern interpretations of Peking Opera that mixed a number of different styles and "destroyed" the beauty of the traditional opera. In 2011, he encouraged theaters to raise the number of performances, and last year he suggested that "opera cartoons" should be made to encourage a greater understanding of the art form among the younger generation.
However, at this year's session of the CPPCC, Mei concentrated on a subject far removed from his field of expertise - air pollution. He said that poor air quality has damaged his voice. "My voice no longer sounds perfectly smooth and clear," he said.