Teamwork lies at the center of green city chief's energy vision
By Hu Yinan and Zhang Yunbi (China Daily)
2012-01-17 08:31
| | |
| --- | --- |
| | |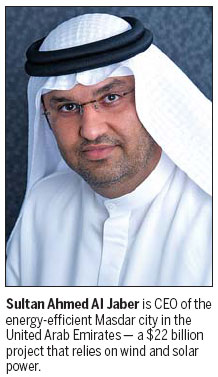 BEIJING - The future of energy requires an integrated approach and multilateral joint efforts, Sultan Ahmed Al Jaber, CEO of the energy-efficient Masdar city in the United Arab Emirates, said in an exclusive interview with China Daily.
Premier Wen Jiabao will visit Masdar in Abu Dhabi on Tuesday to tour the $22 billion project, which will implement sustainable development and rely on wind and solar power.
With the majority of seed capital provided by Abu Dhabi, work began on Masdar in 2006, with construction commencing in 2008. The project is managed by Abu Dhabi Future Energy Company and is expected to be completed in 2020.
"When Masdar was established, it was done so to help deliver on Abu Dhabi's vision of sustainable economic development and diversification, with a focus on knowledge-intensive industries," Al Jaber said.
A clear trend in the development and deployment of clean energy is that "no one innovation will lead the way," he said, adding that different technologies and power sources will be matched in different regions of the world.
The trend is apparent by the growing diversity of technologies that will be on display at the fifth World Future Energy Summit, ranging from solar power to demand-side management technologies.
"There is a strong focus on Asian participation at the summit this year, and that is an acknowledgment of the region's rise to prominence as a major player in renewable energy," he said.
Al Jaber lauded the "strong and growing" relationship between China and the UAE, as both nations engage in a serious drive to develop renewable and clean technologies. "We have obvious mutual interests," he added.
When it comes to the role governments are expected to play in advancing the marketplace for technical professionals and investors of clean energy, he said private and public sectors can usher forward commercially viable technologies with long-term societal benefits through cooperation.
Masdar has always maintained that the private sector is responsible for making key investments in strategic industries, innovating technologies and commercializing new services, he said.
"However, governments play a fundamental role in ensuring the private sector is empowered through long-term policies and supportive regulation," he said.
China Daily
(China Daily 01/17/2012 page3)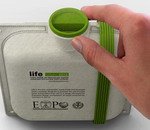 An Italian designer, Andrea Ponti, designed a recycled paper-made water container for the Milano Expo 2015, according to yankodesign.com.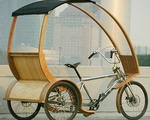 The Bamboo treecycle developed by MGT Engineering Ltd is on dispay at the 21th China Int'l Bicycle and Motor Fair.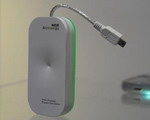 A US electronics company invented a charger that draws its power from Wifi signals.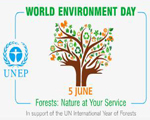 World Environment Day is an annual event that is aimed at being the biggest and most widely celebrated global day for positive environmental action. The theme this year is Forests: Nature At Your Service.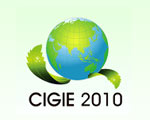 The China International Green Industry Expo 2010 (CIGIE 2010) is an important international green industry exhibition hosted by the Chinese government and held at the Beijing Exhibition Center, Nov 24 to 27.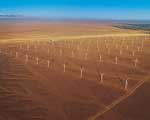 China Wind Power 2010 is the largest and most important international wind power conference and exhibition in China.