China to start 2011-2015 wind power projects
(Xinhua)
2012-01-11 14:50
| | |
| --- | --- |
| | |
BEIJING - China will soon start construction on its second installment of wind power projects for the 2011-2015 period, Liu Tienan, minister of the National Energy Bureau (NEB), has said.
The first group of wind power projects for the 2011-2015 period was announced in August 2011, with a total installed capacity of 28.83 million KW. The NEB said it will not approve any wind power projects that are not part of the two approved groups.
China's newly-added installed wind power capacity is likely to exceed 20 million KW in 2011, showing higher growth compared to that in 2010, according to Qin Haiyan, secretary-general of the China Wind Energy Association (CWEA).
Although representing a large increase in installed capacity, China's wind power generators failed to meet last year's target due to infrastructure issues that prevent most of the electricity generated via wind turbines from reaching the country's power grid, according to Shi Lishan, deputy director of the NEB's new and renewable energy department.
It is estimated that China likely generated 70 billion kilowatt-hours (kwh) of wind power in 2011, up 40 percent compared to the 50.1 billion kwh generated in 2010.
The increase represents a slowdown in growth compared to the 81.41 percent year-on-year increase seen in 2010, Shi noted.
The NEB is considering expanding its power grid network to provide greater access to wind power, as well as developing large-scale energy storage facilities, Shi said.
The NEB is also considering a compensation mechanism for power networks that use a great deal of wind power.
For offshore wind power, the NEB is considering establishing benchmark feed-in prices for wind power-generated electricity.
By 2015, China will have approximately 100 million KW of installed wind power capacity connected to its power grid and generate 190 billion kwh of electric power annually, according to the NEB's renewable energy development plan.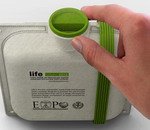 An Italian designer, Andrea Ponti, designed a recycled paper-made water container for the Milano Expo 2015, according to yankodesign.com.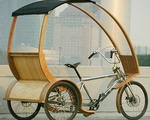 The Bamboo treecycle developed by MGT Engineering Ltd is on dispay at the 21th China Int'l Bicycle and Motor Fair.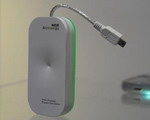 A US electronics company invented a charger that draws its power from Wifi signals.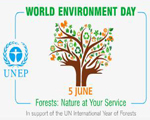 World Environment Day is an annual event that is aimed at being the biggest and most widely celebrated global day for positive environmental action. The theme this year is Forests: Nature At Your Service.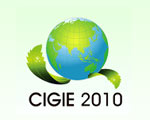 The China International Green Industry Expo 2010 (CIGIE 2010) is an important international green industry exhibition hosted by the Chinese government and held at the Beijing Exhibition Center, Nov 24 to 27.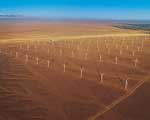 China Wind Power 2010 is the largest and most important international wind power conference and exhibition in China.