Expert recommends early start to China's carbon trading
(Xinhua)
2010-11-18 13
| | |
| --- | --- |
| | |
BEIJING- A world leading meteorologist said Wednesday that it's in China's long-term interests to develop its domestic carbon-trading market.
"The domestic carbon trade is an irresistible trend, and we should start early, so as to gain a bigger international voice," said Professor Chen Deliang, executive director of the International Council for Science (ISCU), at an international forum on climate change held in Beijing.
The three-day forum that started Wednesday was jointly organized by the Chinese Academy of Sciences (CAS), the Third World Academy of Sciences (TWAS) and the World Meteorological Organization, under the theme of climate and environmental challenges for developing countries.
"In the short-term, such policies will affect the profits of local carbon-intensive industries," said Chen, former science director of the National Climate Center.
"But it pushes Chinese enterprises to shake off their dependence on fossil fuels and adopt cleaner energy," he added.
The CTW Forum has been held annually since 2000, and is aimed at rallying high-level mathematicians, physicists, atmospheric and oceanic scientists for discussions on problems associated with climate change.

This year, experts from over 25 countries, mostly developing countries, convened in Beijing. Zeng Xiaodong, a researcher from the Institute of Atmospheric Physics of the Chinese Academy of Sciences, believes the forum is an important means for developing countries to exchange ideas before the Cancun International Climate Conference in Mexico, which will begin later this month.
"The forum is crucial, as developing countries can share their insights into climate change and how to deal with it," Zeng said.
Mohan Munasinghe, a professor of sustainable development at the University of Manchester, said: "The most effective approach is to integrate climate change policies into a national sustainable development strategy."

China has pledged to slice its carbon emissions per unit of GDP by 40 to 45 percent by 2020, from the 2005 level.
From 2006 to 2009, it successfully cut energy intensity by 15.6 percent.
In its latest carbon-reduction move, China announced to launch its domestic carbon trading programs during its next five-year plan starting 2011.
However, an official statement detailing the plan is yet to be released.
Last August witnessed China's first voluntary carbon trade, as a Shanghai-based auto insurance company bought 8,026 tons of carbon credits generated from a green computing campaign during the Beijing Olympics.

"China and other developing countries should strike a balance between carbon emission reduction and their national developments, as both targets are crucial," said Chen Deliang.
The upcoming UN climate conference is slated from Nov 29 to Dec 10 in Cancun, Mexico. "It will surely be an important meeting," said Chen. "I can see there will be tough negotiations between developing and industrial countries."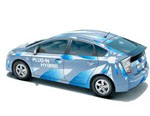 Hong Kong Environment Bureau said it will conduct a three-month trial starting in January 2011 on a new model of hybrid vehicle.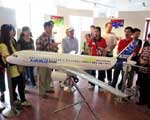 An Airbus A320 model containing a fuel cell demonstrator displayed at the Shanghai Expo had attracted lots of visitors.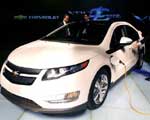 General Motor revealed its electric car, the Chevrolet Volt, in Shanghai on Aug 31. It will serve the World Expo as VIP transportation.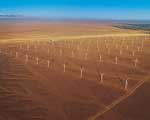 China Wind Power 2010 is the largest and most important international wind power conference and exhibition in China.
TradeWinds Shipping China 2010 moves to examine every important facet of the shipping industry's fortunes.
Outdoor Lifestyle Hangzhou Fair will attract reputed suppliers, buyers and agents from around the globe.