Airbus China increases eco-awareness
By Huang Bao (China Daily)
2010-09-16 10:19
| | |
| --- | --- |
| | |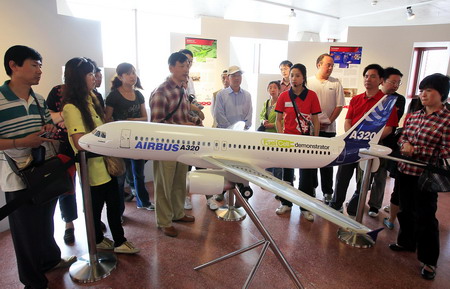 Visitors take a look at the Airbus A320 fuel cell demonstrator at Expo 2010 Shanghai. [Provided to China Daily]
BEIJING - When Rainer Ohler, Airbus senior vice-president for public affairs and communications, talked about green energy with government officials and business leaders at the Summer Davos in Tianjin, he may not have known that an Airbus A320 model containing a fuel cell demonstrator displayed at the House of Hamburg at the Shanghai Expo had attracted tens of thousands of visitors.
In February 2008, Airbus, with its partners the German Aerospace Centre, DLR and Michelin, successfully performed the first test flight of an A320 test aircraft owned by DLR, in which a fuel cell system provided the power for the aircraft's back-up systems. During the test, the fuel cell system produced up to 20 kilowatts of electrical power. It powered the electric motor pump for the aircraft's back-up hydraulic circuit and controlled the spoilers, ailerons and elevator actuator.
The fuel cell demonstrator displayed at the Shanghai Expo is just one of the measures that Airbus has taken to promote the idea of green aviation in China.
In April 2008, when Ohler spoke at an aviation eco-efficiency conference hosted by Airbus China, jointly organized with the China Bureau of Environmental Protection, he called on Airbus' partners and suppliers, as well as other key players in the aviation industry in China, to share the company's vision of a green aviation industry and to work to make it an eco-efficient industry.
In early 2009, the Airbus China Beijing Campus was granted ISO 14001 Environmental Management System Certification, a significant step in achieving the global implementation of the Airbus Environmental Management System (EMS).
From July 2009, beginning with its Beijing campus, Airbus China started to regularly issue information on its carbon footprint.
This year, the Airbus A320 Family Final Assembly Line in Tianjin passed the ISO 14001 Certification Audit. The Airbus EMS has been extended to the first Airbus final assembly line outside Europe.
Other efforts have been made by Airbus China to contribute to a greener and more eco-efficient aviation industry. In December 2008, Airbus China put into use a geothermal heat pump system for heating and cooling buildings at its Beijing campus, which has resulted in reduced energy consumption.
The company's Beijing campus has been hailed as one of the best water-saving organizations by the local government of Shunyi district in Beijing. Water consumption in Airbus' Beijing campus fell by 24,000 cubic meters in 2009 compared with that in 2000 while the area of the campus expanded by 7,000 square meters and the number of staff increased by 400.
Meanwhile, the design of the hangar of the final assembly line in Tianjin enables the factory to use sunlight to the maximum, reducing energy consumption. Final assembly line executives are often seen going by bicycle from building to building on the site.
In January 2007, Airbus became the first company in the aerospace manufacturing sector to receive ISO 14001 environmental certification covering all its manufacturing sites and product-related activities.
Airbus is committed to ensuring that air travel continues to be one of the safest and most eco-efficient means of transportation. Environmental, health and safety considerations have long been an integral part of its activities at all levels of the company, and are a key priority in the development of all new techniques, products and processes.
Airbus delivers eco-efficient solutions throughout the life cycle of its products - building environmental considerations into every aspect of its business - from design and manufacturing, through operations, to decommissioning and recycling, creating added value while minimizing environmental impact.
By activities such as launching the concept plane and the "fly your idea" worldwide students competition, Airbus is encouraging the younger generation to devote themselves to a greener aviation industry.
A US electronics company invented a charger that draws its power from Wifi signals, according to TGDaily.com.
The "Green Seeds" chewing gum bottle designed by Jiang Gonglue makes it easier for you to deal with gum residue.
A French graduate designed a kettle using an incandescent bulb to heat water, according to dezeen.com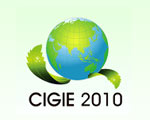 The China International Green Industry Expo 2010 (CIGIE 2010) is an important international green industry exhibition hosted by the Chinese government and held at the Beijing Exhibition Center, Nov 24 to 27.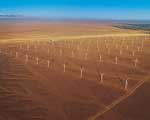 China Wind Power 2010 is the largest and most important international wind power conference and exhibition in China.
TradeWinds Shipping China 2010 moves to examine every important facet of the shipping industry's fortunes.