TradeWinds Shipping China 2010
(chinadaily.com.cn)
2010-07-19 14:43
| | |
| --- | --- |
| | |
Power shift? China takes control
Drawing closer to the power, TradeWinds Shipping China 2010 moves to Beijing to examine every important facet of how the shipping industry's fortunes are linked to China. Dedicated sessions will focus on areas of importance and include vital information for the global shipping community, including:
• The Chinese Economy – implications for shipping
• Demand drivers for dry and liquid bulk
• Energy and commodity security – matching demand with supply
• Shipbuilding – unraveling the supply side conundrum
• Asset finance: lending, leasing bonds, export credit Agencies
• Chinese offshore technology
• Commercial and technical recycling solutions and incentives for ship owners in Asia
A record number of influential representatives from ship owners, ship operators, shipyards, classification societies, offshore yards, shipbreakers, cash buyers, brokers, lawyers, bankers, and government representatives including:
• Li Kejun, Chairman & President, China Classification Society (CCS)
• Arthur Bowring, Managing Director, Hong Kong Shipowners' Association
• Richard Sadler, CEO, Lloyd's Register
• Hu Weiping, Director, Oil & Gas Division, Energy Bureau of NDRC
• Jeffrey Landsberg, President, Commodore Research & Consultancy
• Sadan Kaptanoglou, Owner, Kaptanoglu Holding
• Matt Pieterse, Director, CE China Capital Advisors
• Michael Bodouroglou, Chairman & CEO, Paragon Shipping Inc
• Erik A.M. Henriksen, Senior Principle Engineer and Regional Offshore Manager,
DNV China
• Dr Yan Jun, Executive VP, ICBC Leasing
• Tom Peter Blankestijn, Global Project Leader on Ship Recycling, A.P. Moller Maersk
• Xie Dehua, Executive VP, Secretary General China National Shiprecycling Association
• Hsu Chih-Chien, Chairman, Eddie Steamship
• Zhou Wei, President, Minsheng Financial Leasing
• Yin Xuelin, President, Dalian Shipbuilding Industry Offshore Co Ltd
Sponsored & Supported by: Lloyd's Register, WINMAR, ClassNK, Dubai Trading Agency ABS, COSCO Shipyard, DNV, Rongsheng Heavy Industries, RINA, Start Asia, INCE & Co, ASAC, Armington, China National Shiprecycling Association, Hong Kong Shipowners Association, Intertanko, ISRA, Upstream, LNG Unlimited and Chinadaily.com.cn
For more information, please visit: www.nhstevents.com.
To register your interest in attending the Conference, please email to: info@nhstevents.com or call +86 21 6329 6381 (Asia Pacific) and +44 207 842 2727 (rest of world)
A US electronics company invented a charger that draws its power from Wifi signals, according to TGDaily.com.
The "Green Seeds" chewing gum bottle designed by Jiang Gonglue makes it easier for you to deal with gum residue.
A French graduate designed a kettle using an incandescent bulb to heat water, according to dezeen.com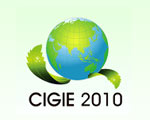 The China International Green Industry Expo 2010 (CIGIE 2010) is an important international green industry exhibition hosted by the Chinese government and held at the Beijing Exhibition Center, Nov 24 to 27.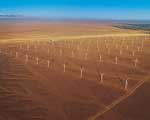 China Wind Power 2010 is the largest and most important international wind power conference and exhibition in China.
TradeWinds Shipping China 2010 moves to examine every important facet of the shipping industry's fortunes.