Bloomberg applauds China's green efforts
By Yu Hongyan (chinadaily.com.cn)
2010-11-06 17
| | |
| --- | --- |
| | |
New York City Mayor Michael Bloomberg said he's heartened that some mayors in China are becoming interested in environment issues.
Some mayors from the Chiense mainland attend the two-day C40 Hong Kong Workshop on Friday, and talked about their anti-pollution and low-carbon initiatives.
Related readings:

 C40 workshop closes in Hong Kong

 C40 Workshop kicks off in Hong Kong

 Hong Kong heroes are on path to recovery
Bloomberg said China has started in the right direction in terms of trying to cut back its pollution.
"Job creation and economic development have always been modern-day China's No 1 priority. But now, for the first time, there is an understanding in China that the environment is something that they cannot walk away from," Bloomberg said on Friday.
Commenting on the US investigation into China's subsidies for its clean energy sector, Bloomberg said "the US should stop blaming others and take a look at itself."
"It is dangerous for us to focus on blaming others," Bloomberg said.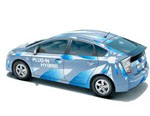 Hong Kong Environment Bureau said on Sunday it will conduct a three-month trial starting in January 2011 on a new model of hybrid vehicle, the Toyota Prius Plug-in Hybrid, to encourage carmakers to focus on the Hong Kong market as they prepare new electric vehicle launches.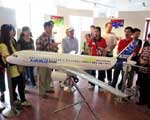 An Airbus A320 model containing a fuel cell demonstrator displayed at the Shanghai Expo had attracted tens of thousands of visitors.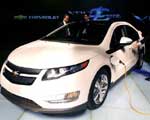 General Motor revealed its electric car, the Chevrolet Volt, in Shanghai on Aug 31. It will serve the World Expo as VIP transportation.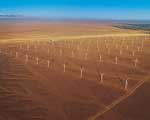 China Wind Power 2010 is the largest and most important international wind power conference and exhibition in China.
TradeWinds Shipping China 2010 moves to Beijing to examine every important facet of how the shipping industry's fortunes are linked to China.
Outdoor Lifestyle Hangzhou Fair will attract reputed suppliers, buyers and agents from around the globe and it will offer numerous opportunities.