Wuzhen moves fast forward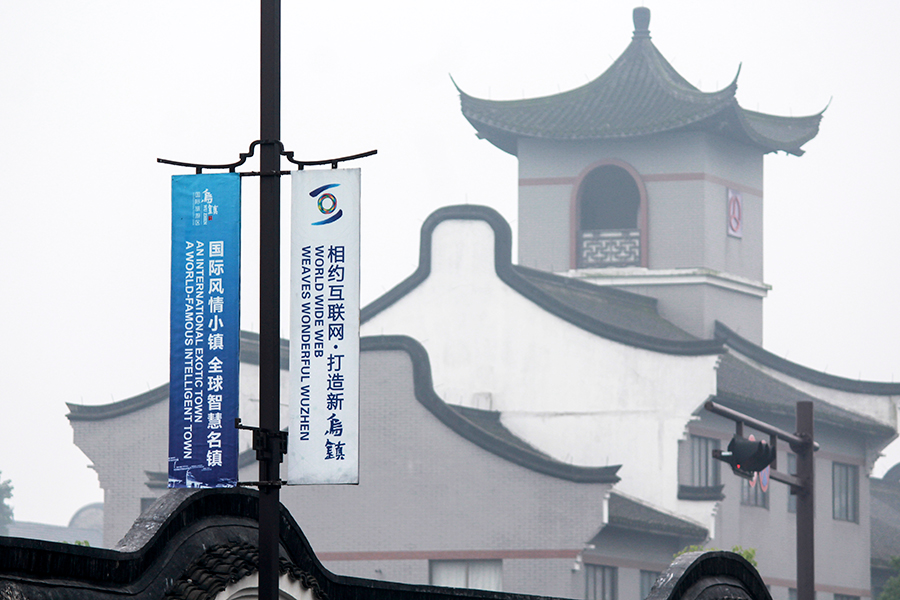 The small water town of Wuzhen has attracted global attention by hosting the event. [Photo/China Daily]
The first online hospital was born in Wuzhen. Citizens have been able to register for help from over 12,000 professionals and engage in consultations online since the end of 2015.
The energy of smart transportation has come to Wuzhen as well. The 15G Car Network is helping drivers to make more accurate predictions about traffic; Baidu's unmanned cars have been ready for visitors to experience during the conference-not to mention the smart parking robot, which can handle the dispatch of 500 cars at the same time.
The conference's 1,600 honored guests including chairmen of international organizations, leaders of internet enterprises, web celebrities, experts and scholars have come from around 110 countries and 16 international organizations. They have participated in 16 forums on wide-ranging internet topics.