Economist: World needs Beijing to defend globalization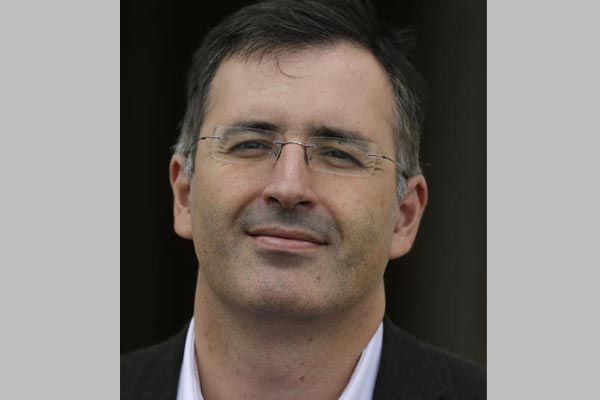 Sergei Guriev, chief economist at EBRD.
China can greatly bolster global economic growth by advocating globalization and more infrastructure investment, said Sergei Guriev, chief economist at the European Bank for Reconstruction and Development.
Guriev said that ensuring globalization's momentum does not slow and making sure people benefit from it are particularly important.
"Populist leaders have been taking advantage of the dissatisfaction of those who have been left behind in globalization," he said.
Guriev spoke to China Daily ahead of the World Economic Forum in Davos, Switzerland, which will be attended by Chinese President Xi Jinping. It is the first time a top Chinese leader has attended the forum. It also has come at a time when China is taking more of a leadership role in reducing free-trade barriers globally, as when Xi attended a forum in November of Asia-Pacific leaders in Peru who vowed to fight protectionism.
Globalization fits well into the idea of the fourth industrial revolution, which seeks to increase productivity by automation and economies of scale, Guriev said.
"Technological progress and globalization are the same phenomenon," he said. "The costs of accessing global markets are falling as costs of transportation, innovation and infrastructure investment decline. On the other hand, in a globalized economy, incentives to innovate are stronger as the winners of the technological race capture larger markets and receive higher returns."
Guriev also said China's push for global growth though such efforts as the Belt and Road Initiative is significant, and fits well with the EBRD's vision of triggering growth through infrastructure investment. The initiative refers to the infrastructure and trade program linking Asia, Europe and other areas, modeled on historical Silk Road routes.
A global lack of funds for infrastructure investment makes China's initiative all the more important, Guriev said.
"In the aftermath of the most recent financial crisis, many countries are burdened with nonperforming loans and sovereign debt, and their budgets have limited space for infrastructure investment," he said.
China became a member of the EBRD in January. The China-led Asian Infrastructure Investment Bank and the EBRD signed an agreement in June to jointly commit a total of $55 million to upgrade a key section of the motorway connecting Tajikistan with Uzbekistan, which is also one of AIIB's first projects.
Guriev said it is vital to build a solid framework for such projects, in which initial funds committed by multinational development banks like the AIIB and EBRD can attract further private sector capital. He added that the EBRD can contribute important ideas, practices and approaches when investing jointly with the AIIB.
He said that investing in sustainable or green projects is important in attracting long-term investors. "Green is crucial because environmental issues are increasingly at the forefront of people's minds. ... If you don't follow green policy, you may have a problem in 20 years' time, when environmental standards are stricter and nongreen assets may become stranded."