Ownership reform welcomes all comers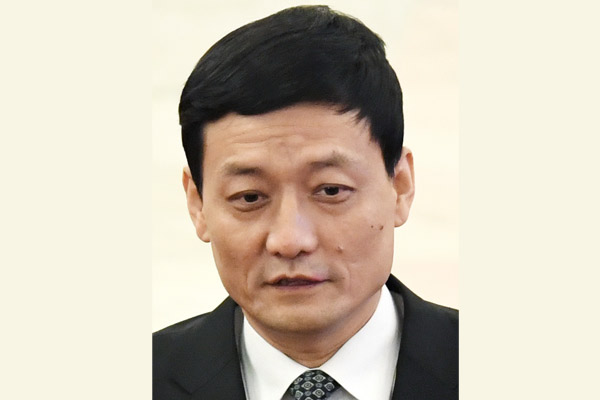 Xiao Yaqing, head of the State-owned Assets Supervision and Administration Commission. [Photo/China Daily]
China welcomes foreign enterprises to take part in the country's mixed-ownership reform, top officials said on Thursday, as the latest batch of State-owned enterprises to implement the reforms is set to be announced.
Xiao Yaqing, head of the State-owned Assets Supervision and Administration Commission, the nation's top economic regulator, said: "We welcome companies of all ownership types, as well as foreign companies, to participate in China's SOEs mixed-ownership reform."
But he also expressed the wish that the United States could offer a level playing field to Chinese SOEs.
"We hope the United States opens (its market) to Chinese SOEs, and has a complete, accurate and objective knowledge of China."
So far, the first two batches of SOEs, totaling 19, are implementing mixed-ownership reforms. They covered key areas such as power, oil and gas, railway, civil aviation, and the military industry.
"We are currently conducting research on the third batch of mixed-ownership reform pilots, which is expected to be issued soon," said Peng Huagang, deputy secretary-general of the State-owned Assets Supervision and Administration Commission, the country's top SOE regulator.
Xiao said the reform has achieved good results, but more time is required for further progress to be made.
Apart from the mixed-ownership reform, restructuring plans were also implemented to set up industry giants while reducing the total number of SOEs.
Since 2013, 34 central SOEs have been restructured, including a merger of two of China's top bullet train makers and between two major steel makers. The overhaul reduced the number of central SOEs to 98 from 117.
But neither scale nor quantity were "primary goals", Xiao underscored. "Technology and market development motivate the restructuring of centrally administrated SOEs. These are the standards we are following."
Therefore the number of central SOEs may decline or increase, according to Xiao. To meet market demand, "new groups may be set up", he said.
When asked about the possibility of the merger of two subsidiaries of China State Shipbuilding Corp, a primary contractor for China's naval force, Xiao said: "All might happen," without elaborating. CSSC Holdings Ltd and CSSC Offshore and Marine Engineering Co Ltd halted stock trading on Wednesday, after parent company CSSC announced it was preparing a major asset reorganization.
Calls to deleverage have been a major element of government policy meetings.
The current debt risk level of central SOEs is "reasonable, appropriate and controllable", Xiao reiterated, pointing to the declining average debt-to-asset ratio, which dropped to 66.5 percent by the end of August, 0.2 percentage points lower than at the beginning of this year.
To further lower SOEs' debt levels, one of the actionable steps is to regulate the scale of investment, according to Xiao. "We need to strictly control the investment plans of SOEs whose debt ratio is rising," he said.
Sang Baichuan, a professor at the University of International Business and Economics in Beijing, said the key of reforming SOEs is to differentiate their services in the public interest from business for commercial gain, so that SOEs cannot use providing public services as an excuse for big losses.