Top 10 richest women in China
Female entrepreneurs from the Chinese mainland accounted for 60 percent of business women worldwide who have more than $1 billion in wealth, said in a report recently released by the Hurun Research Institute.
According to the "Hurun Richest Women in China 2016" report, Chen Lihua, CEO of Fu Wah International, topped the list with 50.5 billion yuan ($7.46 billion).
Industries such as financial investment and IT featured the fastest proportional rise, followed by the social services and food sectors.
With 12 entrants, Beijing is the preferred city of residence for most of those on the list, followed by Shenzhen and Shanghai, respectively.
The first report of its kind was released in 2006.
The richest women on the list are as follows:
No. 10 Lu Qianfang and Chen Zhuolin (husband)
Wealth: 20 billion yuan ($2.96 billion)
Company: Agile Group
Industry: real estate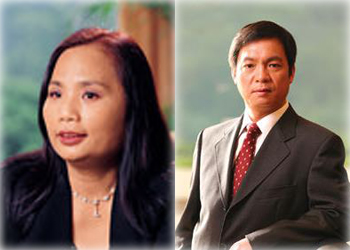 [File photo/china.org.cn]