Human capital has long been considered the core asset for companies that aim far. This is especially true at a time when many choose not to tighten budgets for their staff amid ailing economic growth in China and beyond.
Aon Hewitt, a global talent, retirement and health solutions provider, has partnered with social networking company LinkedIn Corp to jointly release the Best Employers China 2016 award, with a selection process based on Aon Hewitt's professional assessment tools and big data acquired through LinkedIn's platform.
Each candidate company was evaluated on four indicators: Compelling Employer Brand, High Employee Engagement, Effective Leadership and High Performance Culture. Each indicator involved two perspectives: attraction to external candidates and perception by internal employees.
AIA China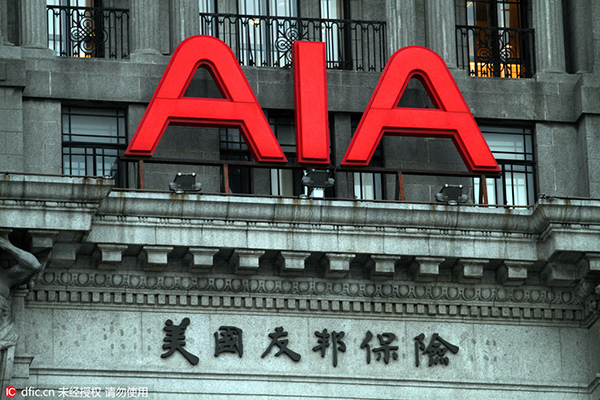 View of the AIA Building on the Bund in Shanghai, China, April 7, 2010. [Photo / IC]