For the sixth straight year, Hong Kong was crowned the most unaffordable housing market in the world, according to the 12th Annual Demographia International Housing Affordability Survey.
Hong Kong's median house prices in the third quarter of last year was 19 times higher than the median annual pre-tax household income - the highest since the US consultancy conducted the survey 12 years ago.
Demographia considers that a house price-to-household income ratio of three or less is "affordable", with 3.1 to four "moderately unaffordable", 4.1 to five "seriously unaffordable" and 5.1 or more "severely unaffordable".
Take a look at the top 10 most unaffordable housing markets in the world.
No 10 Los Angeles (house price-to-household income ratio: 8.1)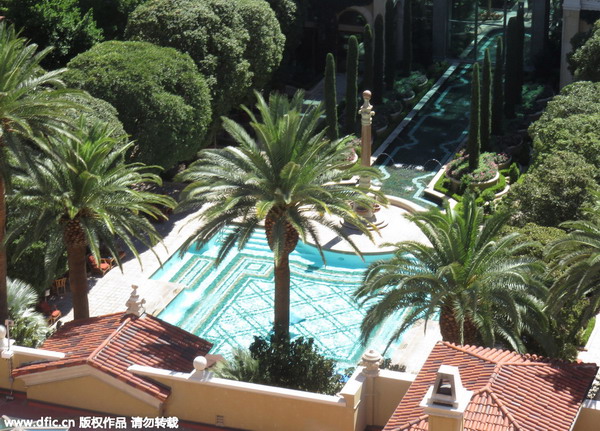 A pool of a luxury property is seen in Los Angeles, the United States. [Photo/IC]