Home / Business / Biz Photos
Century-old Shanghai Dashijie reopens for trial run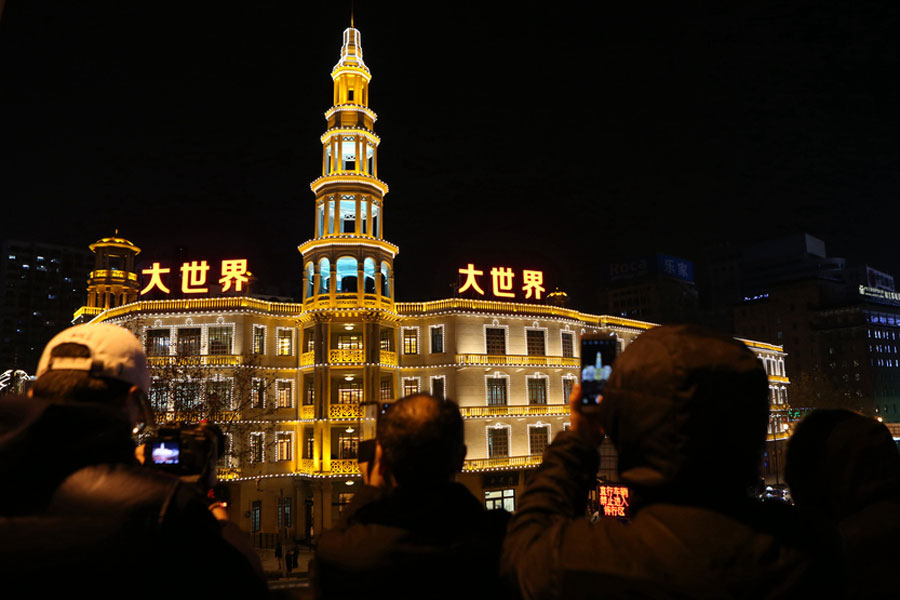 Visitors take photos of the Shanghai Dashijie in Shanghai, on Dec 28, 2016. [Photo/VCG]
Shanghai Dashijie, also known as the Great World Amusement Center, reopened for a trial operation in Shanghai on Wednesday. Many of China's intangible cultural heritages were exhibited or performed to invited guests during the trial run.
The building, located in the Huangpu district, was built in 1917 and once was the city's most influential and attractive entertainment venue where Chinese operas, vaudeville, music shows and amusement arcades dazzled guests' eyes.
The center, having been closed for 13 years since 2003, will officially open to public as a nonprofit institute in March.