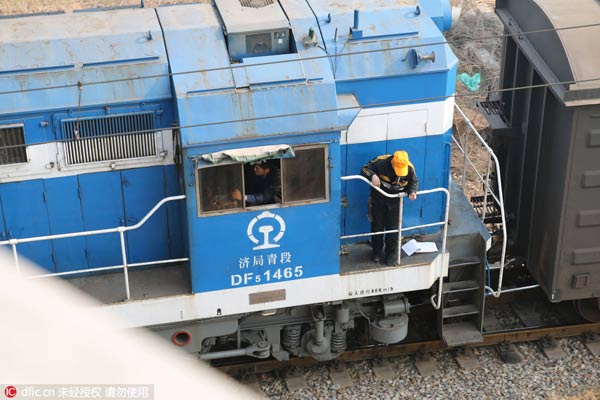 A freight train at a railway yard in Qingdao, East China's Shandong province, March 25, 2015. [Photo/IC]
BEIJING - The pace of decline in China's national rail freight volume continued to narrow, indicating improved economic vigor as the economy showed signs of stabilization.
Rail freight volume for the first half of 2016 dropped 7.5 percent year on year, down from 7.7 percent for the first five months and 9 percent for the first quarter, the National Development and Reform Commission said Thursday.
China's GDP grew 6.7 percent in the second quarter, flat from the first quarter and within the target range of 6.5 to 7 percent.
Although downward pressure persists, economic indicators suggested some stabilization.
In June, profits of China's major industrial enterprises rose 5.1 percent year on year, widening from the 3.7-percent growth posted in May.
Retail sales rose 10.6 percent last month, a faster expansion from May's 10-percent growth.