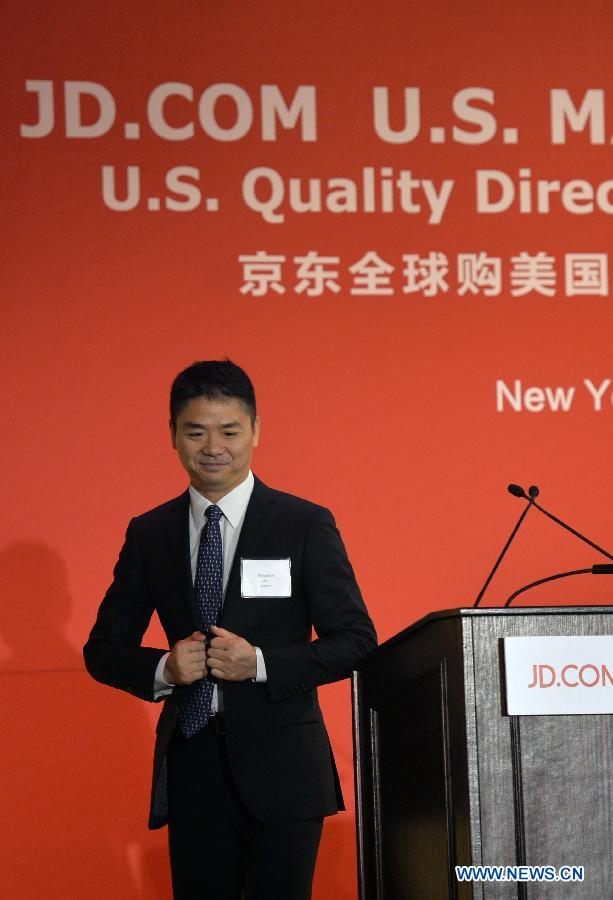 JD.com founder and CEO Richard Liu attends a launching ceremony of the "US Mall" of JD.com in New York, the United States, July 20, 2015. (Xinhua file photo)
BEIJING -- Chinese online retailer JD.com has teamed up with robot maker Siasun to automate its logistic network, the company said on Friday.
JD said it will work with Siasun to develop logistics robots to increase automation from order to delivery. JD has already invested heavily in making its warehouses and deliveries more efficient.
"Logistics in the future will go beyond basic infrastructure," said JD's technology chief Zhang Chen, "Technology ranging from the Internet of Things, cloud computing, big data to artificial intelligence are making our service smarter."
JD said it will work with other companies on automation similar to that at Amazon's distribution centers.
In addition to warehouse automation, JD says that it also plans to develop delivery drones and driverless vehicles.