Home / Business / Biz Photos
Jack Ma and Mark Zuckerberg attend China Development Forum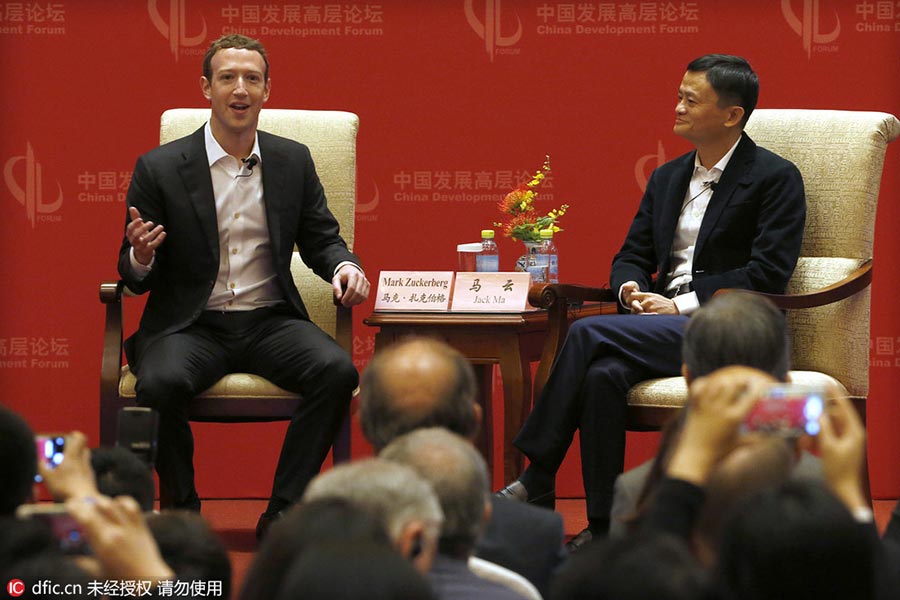 Facebook CEO Mark Zuckerberg (left), and Jack Ma, executive chairman of the Alibaba Group, attend a panel discussion held as part of the China Development Forum at the Diaoyutai State Guesthouse in Beijing, March 19, 2016.[Photo/IC]
China has lowered this year's growth target to the range of 6.5 to 7 percent amid supply-side structural reforms.
Following the National People's Congress and the Chinese People's Political Consultative Conference (CPPCC), business elites home and abroad, Nobel laureates and leaders of international organizations will gather in Beijing once again to discuss the new Five-Year Plan.
Initiated in 2000, the China Development Forum, will be held on Mar 19-21 this year at the Diaoyutai Guesthouse in Beijing.
The forum under the principle of "Engaging with the world for the common prosperity" has played a big role in China's policy exchange and collaborations with the world.